The Winners of DSS Safety and Sustainability Awards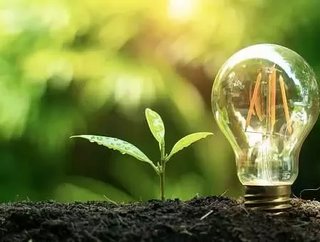 We introduce you to the winners of the Dupont Sustainable Solutions global Safety and Sustainability Awards...
 Launched in 2002, the global competition celebrates achievements in sustainability, workplace safety and operational excellence. "Over the last decade, the DuPont Safety and Sustainability Awards have become widely recognised among industrial companies as a benchmark for workplace safety, sustainability and operational excellence," said Davide Vassallo, CEO of DuPont Sustainable Solutions. 
"More importantly, they have helped to promote initiatives aimed at saving lives, improving operations and protecting the environment." This year top prizes were awarded to some impressive players in the Middle East and Asia. Former winners include multinationals , , and , the parent company of Peugeot.
This year, awards went to...
Estimated at a 30% market share Engro Fertilizers is considered the largest player in the national market. Headquartered in Pakistan, Engro Fertilizers has made safety one of its top priorities, most specifically at its hazardous manufacturing facilities.
Investments in digitisation, the introduction of new capabilities, and an overhaul of its safety systems led to a sharp drop in operational disruptions and fire incidents, improved risk management efforts and stronger employee and stakeholder engagement.
Engro Fertilizer's 'Safety Beyond Excellence' program resulted in an 87% reduction in their total recordable incident rate and has earned them the DuPont Sustainable Solutions Global Safety Innovation award.
For their performance in wastewater recycling, Dubai Municipality was awarded the Global Sustainability Award. 
Responsible for managing, treating and disposing wastewater from commercial and residential properties, Dubai Municipality faced the challenges of a growing population, and an escalating need to run more green, the Dubai Municipality had to increase capacity while improving on sustainability.
A sustainable wastewater recycling program is accredited for more than doubling sewage treatment capacity while reducing power usage by 25%. The municipality is also said to have made significant advances in circular economy approaches.
SMRT Trains, the Mass Rapid Transit operator in Singapore was the awardee of the Global Operations Improvement award. Rooted in the Kaizen philosophy to help drive continuous improvement, the company has implemented several tech-driven initiatives to improve on its operations for travellers and asset management.
With a pre-pandemic average daily ridership of 3.4 million, improvements produced a savings of S$10.3 million per year in reduced person-hours while increasing efficiencies, improving safety and reliability. 
Although this year's winners may not enjoy the same level of brand recognition as past awardees, their achievements set a benchmark of excellence.
"These awards celebrate the achievements of companies that have developed innovative approaches to protecting their people and improving their operations. We congratulate all winners on their outstanding performance," said Davide.