Why sustainable sourcing is a net zero necessity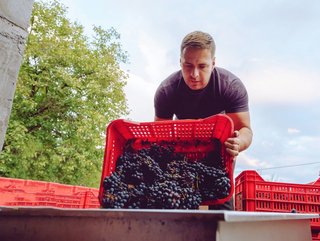 There is a significant need for further ESG awareness and capability building, says sustainable procurement expert Peter Spiller.
McKinsey Partner Peter Spiller on how procurement can be sustainable, despite many challenges, and why ESG practices must become more embedded
In the summer of 2022 Microsoft, was the latest in a string of high-profile companies to be accused of greenwashing, when it revealed that its Scope 3 emissions had risen by 22.7% year-on-year, despite pledging to be carbon neutral by 2030.
While the company had succeeded in reducing its carbon emissions in fuel, energy, and company vehicles, it transpired that most of these carbon savings were pandemic-driven. In the meantime, Microsoft's procurement practices – around purchased goods and the use of sold products – threatened to derail its 2030 carbon neutral pledge. Shortly after the news broke, the majority of Microsoft's partners made promises to become net zero by 2050.
Ensuring that procurement is sustainable is no easy task, yet when implemented and managed correctly, it can lead to better decision making, significant cost reductions, and a more successful brand.
More importantly, it puts so-called greenwashing practices in their place, replacing them with strategies that actually make a difference.
Here we speak to sustainable procurement expert Peter Spiller for his take on the subject. Spiller is a Partner with McKinsey, and is based in its Frankfurt office, where he advises clients across industries including telecoms, high-tech, automotive, and consumer goods on operations transformation, supply chain, and procurement topics. He co-leads McKinsey's operations around environmental sustainability, and is a leader of its work in product development and procurement in the Europe, Middle East, and Africa region.
Spiller advises business leaders on ESG strategy, carbon accounting and tracking, supplier sustainability transformations, and supply chain decarbonisation.
Inflation & sustainable procurement practices
Future-proof procurement is about optimising several dimensions when sourcing materials and services – from specifications, cost, quality, and lead times to ESG and sustainability compliance.
Sourcing managers are naturally making trade-offs between these dimensions when executing a purchasing event. In many cases, the cost dimension matters most once certain thresholds in quality or specifications are met, and this will also be the case going forward.
Sustainable sourcing may be more expensive today, but it doesn't have to be – it is important to screen category by category and SKU by SKU. Many procurement levers, for example de-specification and demand management, often reduce both cost and carbon footprints at the same time, creating a win-win.
Can sustainability ever be as ingrained as 'cost'?
We need to distinguish between two sustainability dimensions: mandatory requirements and the more consumer-led shifts.
Many companies already include compliance requirements, such as no child labour or no toxic materials. These are mandatory, and well-enforced as supplier-selection criteria.
Once these requirements have been met, companies can begin to focus on both cost and carbon footprint reduction in the second dimension of sustainability.
Of course, there are still tradeoffs to be made here when both requirements are not equally met, but there are opportunities to achieve this dual mission of carbon and cost reduction.
How embedded is ESG compliance in sourcing?
There is a significant need for further ESG awareness and capability building, not just in the procurement function but in general across the corporate world – but we are seeing progress.
In the best case, procurement professionals will become pioneers, both in achieving sustainability targets with suppliers and analysing their own operations but also in their 'tier-n' value chain (supplier development for sustainability).
For many producing companies, the biggest part of the sustainability footprint – carbon, waste and water – sit in the supply chain and therefore with 'tier-n' suppliers.
Who are the sustainable procurement standard bearers?
One pioneering company I would name here is Danfoss, a global components manufacturer. Adding decarbonisation targets to its procurement strategy, it has embarked on an ambitious journey toward net zero by leveraging the latest digital solutions, including McKinsey's Catalyst Zero Product.
The result is a cost-optimised decarbonisation roadmap showing, for example, alternative suppliers for certain materials like iron, steel, and aluminium, helping Danfoss create low-carbon versions of existing products still at low cost.
This supports its goal of reducing direct and indirect emissions from purchased energy by 46.2%, reducing emissions across the value chain by 15%, and becoming carbon neutral across its operations by 2030. (The full impact story can be found here).
What is Danfoss doing that others are not?
Successful companies optimise procurement spend from a dual mission objective, addressing cost and carbon at the same time and same the priority level.
Developing a joint baseline, they implement optimisation initiatives covering both dimensions and track them in a systematic way. Trade-off decisions are based on meaningful carbon pricing logic or strategic considerations, and can lead to competitive advantage through securing scarce materials early on, for example.
How to get stakeholders on board with sustainability?
Internal stakeholders are under the same pressure as procurement to become more sustainable. There are areas where procurement relies on other functions to be in-step – for example, the R&D department when re-designing products to allow more sustainable sourcing.
It is crucial to boost cross-functional collaboration, share objectives, and create transparent business cases – best practices that leading category management organisations have established already.
We see the bigger challenge with suppliers, especially with SMEs, that may not have the resources and tools to accelerate their decarbonisation efforts.
How can these challenges be overcome?
Working together with suppliers must be orchestrated on different levels. Broader sustainability targets with suppliers need to be anchored at the supplier's board level and be consistent with what the customer company is asking from suppliers across the board.
Open communication is critical, including regular dialogues about mutual expectations, joint ideation on how to become more sustainable, and best-practice sharing. Sustainability KPIs need to be embedded into the standard KPI systems and reviewed in the quarterly business review with the supplier on a regular basis to drive sustainable, inclusive growth.