Who are the world's key green packaging leaders?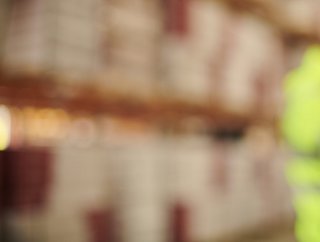 Overflowing landfill sites,
Overflowing landfill sites, oceanic garbage patches and microplastics in the most remote waters of the Earth are all indicative of the increasingly pressing need for industries, governments and consumers to approach waste more effectively. International tensions, such as those between the Philippines and Canada relating to the dumping of Canadian waste on Filipino shores, are similarly stark warnings that the wastefulness of modern societies does not necessarily directly impact the societies that created such refuse.
Each sector and industry faces its own unique challenges when it comes to waste and the development of circular economies: whether it's the inability of recycling plants to cater to the full range of recyclable packaging that houses consumer goods; the propensity for microscopic plastics to enter the atmosphere through production of protective coatings for homes, vehicles and buildings; or the abundance of single use plastics across society at large. That being said, a revolution in the way that packaging materials are manufactured and consumed presents perhaps one of the clearest and most tangible avenues to reducing the amount of waste that enters environments around the world. 
Solutions to packaging challenges are becoming more apparent all the time, with companies developing biodegradable solutions, maximising the use of recycled and recyclable content in the manufacturing process, and funding public education schemes to promote recycling and environmental awareness. With all this in mind, it's no wonder that the green packaging market is in the ascendancy. According to a report from Research and Markets, the global market was worth US$168.2bn in 2018. At a CAGR of around 6% between 2019 and 2024, the analysts expect the market's value to hit a staggering $238.6bn by 2024. The report also highlighted the key players in this deeply competitive landscape as Amcor, Sealed Air Corp, TetraPak, DuPont, Mondi, Ardagh Group, PlastiPak and more. 
SEE ALSO:
In 2018, Amcor announced that all of its packaging would be recycling or multi-use by 2025, factoring in seven options to increase the sustainability of its solutions. SealedAir Corp, the original inventor of bubble wrap, has made a similar commitment for 2025, along with a pledge to ensure its packaging is comprised of 50% recycled materials. TetraPak began restructuring its portfolio in 2018 to focus on innovation in the sustainability space and the establishment of a circular economy. Among other strategies at present, the firm has ensured that over 70% of a TetraPak carton by weight is paperboard sourced from sustainable timber. 
Outside the big players in the packaging industry, many firms are working internally to provide their own solutions to the need for sustainable packaging. Carlsberg, for example, recently showcased its 100% recyclable bio-based bottle.