What is Unilever's new regenerative agriculture initiative?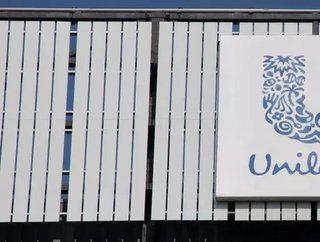 Unilever's Regenerative Agriculture Principles, unveiled on Earth Day, sows the seeds for further investment in ESG throughout the supply chain...
A new sustainability initiative unveiled by Unilever to mark Earth Day outlines a wholesale rethink of the way the consumer goods giant aims to preserve and regenerate the natural environments in which it sources and grows raw ingredients. 
Unilever describes the programme as "a new approach to farming that works in harmony with nature to ensure the long-term viability and resilience of land". 
Dubbed the Regenerative Agriculture Principles, it outlines a renewed commitment that extends beyond minimising the environmental impact of its supply chain, instead focussing on improving the quality of soil and water, promoting the use of renewable sources, and other initiatives to help heal the deleterious effect of prolonged exploitation.
"The ingredients for most Unilever products come from nature, so the future of our business is inextricably linked to the preservation and regeneration of natural environments," said Unilever Chief Procurement Officer Dave Ingram.
"Initiatives like this do more than just benefit the planet. To be considered successful, they should also benefit and improve the livelihoods of our farmers, their families and surrounding communities, creating a cycle of prosperity on our journey to make sustainable living commonplace." 
The initiatives core tenets 
The Regenerative Agriculture Principles programme is centred around four key tenets that aim to propagate this "cycle of prosperity". Each is tied to the renewal of natural resources and arable land, while supporting local communities and workers who bear the immediate impact of environmental damage. They are:
Have positive impacts from agricultural practices on soil health, water and air quality, carbon capture and biodiversity 
Enable local communities to protect and improve their environment and wellbeing 
Produce crops with sufficient yield and nutritional quality to meet existing and future needs, while keeping resource inputs as low as possible
Optimise the use of renewable resources while minimizing the use of non-renewable resources
"It is not enough for us to do less harm"
Unilever hopes to use its significant influence to "lead the transformation of global supply chains towards more sustainable and regenerative models", sparking further reform in the way global businesses source and procure the vital ingredients for their products.
"It is not enough for us to do less harm," says Hanneke Faber, President, Unilever Foods & Refreshment. "We're now seeking out opportunities to do more good. With our scale and influence, we have a crucial role to play in leading the systemic change our planet is crying out for."