What KFC's chicken shortage teaches us about effective supplier sourcing
By Daniel Ball, director at Wax Digital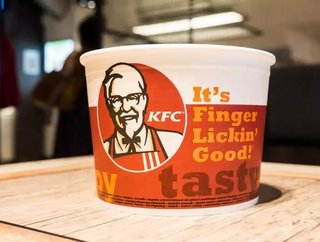 When KFC switched its delivery contract to DHL, chances are it didn't foresee the supply chain disaster that would follow. But when delivery problems...
When KFC switched its delivery contract to DHL, chances are it didn't foresee the supply chain disaster that would follow.
But when delivery problems meant that around half of its UK stores didn't have enough chicken and had to close temporarily, the fast food chain was reported to face a loss of £1mn a day. And that's not to mention the big PR issue it now has on its hands.
Large businesses changing the logistical company that manages their deliveries are bound to face a few blips when the transition is still new.
But clearly the closure of so many stores is far more than a mere blip and many will be questioning whether KFC adequately prepared the ground with the new supplier to take over this business-critical service.
Businesses can mitigate risks in their supply chain selections, provided they put effective sourcing practices in place, such as:
Risk identification: if you're switching suppliers, particularly one that delivers a critical service such as your logistics, identifying risks before they escalate and cause major problems is essential to effective sourcing. The would-be supplier should be briefed as part of the tendering process so that they can provide a water-tight transition plan. The procurement team should seek reassurance that areas vulnerable to error are addressed as they change supplier, ensuring that such risks are mitigated.
SEE ALSO:
Cultural fit: it's key to establish how a new supplier works and whether that fits into your own ways of working, in order to ensure a smooth and productive relationship. And that includes ensuring that both of your company values are compatible with each other, e.g. you might prioritise quality products and services over speed, and you can only ensure this if your supplier can deliver according to the same ethos.
Experience: does your would-be supplier have proven experience in your market, or can they provide cases of similar scale and complexity? Asking for references helps you establish a supplier's capability and credibility, and given that it comes from a customer's perspective you'll know that the testimony isn't a selling ploy. Asking for evidence of previous projects can help you establish whether the supplier can deliver in the areas that are key to you.
Flexibility: as your business changes, so do your requirements from a supplier. You can only ensure that business growth doesn't mean a blip in your supply chain if your suppliers can respond quickly to changes, whether that's a higher number of orders or new types of products. How can a supplier be measured on this in sourcing?