Watch and read: Wish fulfiment, an Amazon Prime Day story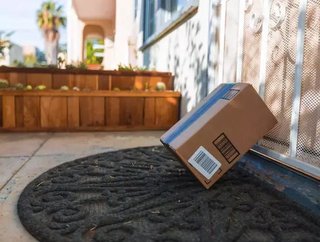 Last year, global e-commerce leader Amazon reportedly sold over $4.2bn worth of consumer products on its self-made retail 'holiday' Prime Day. This...
Last year, global e-commerce leader Amazon reportedly sold over $4.2bn worth of consumer products on its self-made retail 'holiday' Prime Day. This year, with an even larger number of goods expected to make their way to the millions of the site's premium members, Amazon's highly efficient logistics and supply chain methodology will once again be put to the test. 
A scorching hot Monday, July 15th in Des Moines, Iowa, has become a sweltering, humid evening. A young man - we'll call him Mark - comes home from his job at a dealership in the North end of town where he sells Toyotas. It's been a long day, and Mark's new diet is making him irritable. He wishes he enjoyed the gym, eating boiled chicken with no salt and going running in the mornings, but the oppressive heat and his rumbling stomach are enough to tempt him into thinking that, just for tonight, the pint of Dreyer's mint chocolate chip in his freezer is exactly the dinner he deserves. 
He grabs the ice cream scoop from the draw and flings open the freezer, relishing the frozen air on his forearms and face. He rifles through carefully calorie counted, pre-portioned ziplock bags of lentil curry and lean, undersalted bolognaise until he finds the waxed cardboard tub in the very back. Tossing his guilt aside and the carton on the countertop, Mark eagerly digs the ice cream scoop into the minty, chocolatey goodness. The ice cream is solid, and the spoon is cheap plastic. It snaps. 
Mark swears as the shard of broken spoon jabs his thumb. Muttering to himself, he pulls out his phone, opens the Amazon app, and orders the Spring Chef Ice Cream Scoop with Comfortable Handle, Mint  for $12.97. Then, because it's Prime Day and they're all more than 50% off, he buys a Champion brand tee shirt, a tub of American Crew hair product and an inflatable canoe. Then, he uses a teaspoon to eat ice cream from the tub while he stands in the kitchen, like an animal. For shame, Mark. 
Four wildly different products, all made in different corners of the globe and sold by different companies. Most impressively, all of them will arrive on Mark's doorstep within the next 48 hours. Mark will be able to eat ice cream from a bowl like a civilized human being - not to mention makes sure he looks his best on his next trip to the lake. 
SEE ALSO: 
The beating heart of Amazon's operation are its fulfilment centres, the massive logistics hubs that gather, sort and dispatch the millions of items sold on the site each day. The company has 75 of these facilities in North America alone - its Baltimore location is larger than 28 football fields. 
There are six steps to a product moving through an Amazon fulfilment centre, according to the company's site: 
1. Where products enter the warehouse
At the inbound dock, products get taken off trailers by forklift or manually built into pallets. Freight is separated between that coming from another Amazon facility and directly from a vendor, such as a seller using Fulfillment by Amazon (FBA). With FBA, small businesses store their products at fulfillment centers, and Amazon picks, packs, ships, and provides customer service, helping these businesses reach more customers. Half the items sold on Amazon.com are from small businesses and entrepreneurs.
2. The stow process
Instead of storing items as a retail store would—electronics on one aisle, books on another—all of the inventory at Amazon fulfillment centers is stowed randomly. Yellow, tiered "pods" stack bins full of unrelated items, all of them tracked by computers. This counterintuitive method actually makes it easier for associates to quickly pick and pack a wide variety of products.
Robots ferry these pods to associates at stow stations based on product size, navigating 2D barcodes on the floor and yielding way to one another depending on which has more pressing business. The stower looks for suitable space for each item and stows it into the pod, making it available for purchase on Amazon.com.
3. Picking orders
Amazon's pickers are 'like personal shoppers', selecting and sorting thousands of items into hundreds of customer orders each day. When the order comes in, a robot brings pods full of items to associates working at pick stations. The picker reads the screen, retrieves the correct item from the bin, and places it into a yellow plastic box called a tote. Amazon has added tens of thousands of robots to its fulfillment centres since 2012. 
4. Quality assurance
Different teams along the way ensure the fulfillment process runs smoothly. The Inventory Control and Quality Assurance team makes sure an item's physical location actually matches what's in the computer, tracking millions of units of inventory. The robots need support too, so Amnesty Floor Monitors make sure the floors are clear and reset the units when needed. Many other checks along the way verify the right product goes to the right place.
5. Packing orders
First, items that belong to different shipments are organized and scanned for accuracy. Then they're sent to the pack station, where the computer system recommends box sizes to associates, and a machine measures out the exact amount of tape needed. Many items are shipped in their original boxes, and Amazon works with vendors to reduce packaging. At this stage, there's no shipping label—machines handle that down the line, protecting the customer's privacy and keeping the process efficient.
6. Shipping orders out
Packed envelopes and boxes then race underneath the SLAM (Scan, Label, Apply, Manifest) machines, which deposit shipping labels with astonishing speed and, contrary to the name, a light touch. For quality control, the package is weighed to make sure the contents match the order. A shipping sorter reads package labels to determine where and how fast customer orders should be sent, serving as a kind of traffic conductor.
Ready to roll, the packages are nudged from the conveyor down slides into the correct trailer based on shipping method, speed of delivery, and location. Each door at the shipping dock accommodates trailers from a variety of different carriers and locations.
For a detailed tour of an Amazon fulfilment centre, and the magic that goes on inside them, take a look at our video. Remember, don't eat ice cream like Mark, and don't miss out on two days of deals ready to be sorted, packed, transported and delivered to you by Thursday evening at the latest.