Walmart's 2018 CSR report: 20mn tonne reduction in emissions, sustainable sourcing and more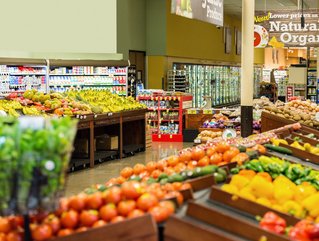 US grocery giant Walmart has managed to reduce emissions throughout its supply chain by 20mn tonnes in a year, according to its lat...
US grocery giant Walmart has managed to reduce emissions throughout its supply chain by 20mn tonnes in a year, according to its latest report.  
Walmart, which is currently the largest retailer in the world, states that suppliers reduced their collective greenhouse gas emissions by over 20mn tonnes in 2017.
The company announced a series of sustainability goals in 2016 and has said it aims to cut supply chain emission by 1bn tonnes by 2030.
400 of the company's global suppliers made commitments to reduce their emissions as part of Walmart's Project Gigaton. The suppliers have utilised an "emissions reduction toolkit" produced by WWF which details steps to take to cut emissions including in manufacturing, materials and product use.
See also:
AccorHotels boosts supply chain sustainability with 600 urban food gardens
Eon's renewable energy earnings up 15%  
Read the latest edition of Energy Digital magazine
The latest CSR report from the company is the 11th iteration and was published on Friday. Aside from a lower emission supply chain, the company also cited that it has increased its renewable energy portfolio. It aims to be powered by 50% renewable energy sources by 2025 and is well on the way with its 2017 figure standing at 28%.
Walmart has also committed to a 'zero waste' goal, and has reported that by the end of the last financial year, 78% of its global waste was successfully diverted from landfill. In addition, the company set out to source 100% of seafood from sustainable suppliers (either fully certified by a third party, working toward certification, or engaged in fishery improvement projects). It has now achieved this goal of 100% for its wild-caught fish and 98% for farmed fish.
On the company's website, Kathleen McLaughlin, CSO at Walmart, outlines Walmart's commitment. "Our approach to environmental, social and governance (ESG) issues goes beyond minimising our own footprint or mitigating risk. We take a more assertive approach: sparking collective action to transform the retail sector for environmental, social and economic stability."
Walmart has around 2.3mn employees and its most recently reported revenue stands at over $500bn. Recently, the supermarket chain has been making a splash in the world of ecommerce, having purchased Indian online grocer Flipkart and signed a deal with Japanese ecommerce company Rakuten earlier this year.