Vizibl Joins UK Gov Backed Sustainability Group Tech Zero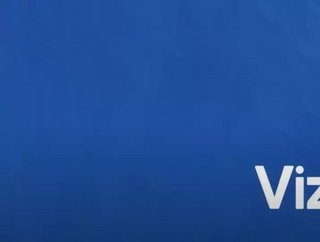 Supplier collaboration platform Vizibl commits to net zero by 2030 and joins leading tech firms in the fight to eradicate scope 1-3 emissions
Supplier collaboration platform Vizibl has joined the UK government-backed sustainability group Tech Zero.
The SaaS company says the move is a 'stepping stone' towards its goal of helping larger organisations take control of scope 3 emissions - greenhouse gases emitted throughout their supply chains - through supplier collaboration. 
 
Scope 3 Emissions Now "Business Critical" 
"This is a fantastic initiative and one that I believe will help to tackle the impact that we and other technology businesses have on the environment," said Mark Perera, Vizibl's chef executive. "We have found that enterprise organisations are rapidly realising that scope 3 emissions reduction is no longer a 'nice to have', it is business critical, and they simply cannot tackle their sustainability commitments without aligning and collaborating closely with suppliers."
As part of joining the Tech Zero, Vizibl has committed to measure its own emissions and has set a target to achieve net zero by 2030, with ambitious short-term targets for 2021. It will also publish annual scope 1, 2 and 3 carbon emissions, and release a climate action plan outlining further short and medium-term targets on the journey to carbon neutrality. A member of the executive team will be appointed to take responsibility for seeing these targets through and making progress reports available through the company website for full transparency. 
"We also need to walk the talk, and our commitment to Tech Zero is one step in demonstrating what can be achieved if we work together," Perera added. "Tackling climate change is not only about improving the environmental outlook but it can also unleash economic growth."
 
Perera has long been a proponent of ESG and procurement with purpose, as outlined in a column for supplychaindigital.com. In it, he writes: "The step-change that businesses must therefore undertake, to meet these sustainability demands in all aspects of their operations – including the supply chain - is now all about building purpose-led ecosystems in order to deliver on sustainability goals."
 
About Tech Zero
Vizibl joins a cadre of leading British startups and firms from across the tech industry at Tech Zero. Founders include fintech pioneers Starling Bank, Resolut and Wise, geolocation innovator what3words, price comparison company Moneysupermarket Group, recycling app Olio, and event management platform Hopin. 
Tech Zero works in partnership with the UK's Department for Digital, Culture, Media and Sport), as well as the government's Council for Sustainable Business and the UK's Net Zero Business Champion, Andrew Griffith MP. Its purpose is to boost green investment, create more jobs in the green tech space, and encourage consumers to adopt or switch to green technologies.