Unilever and Maersk partner on sustainability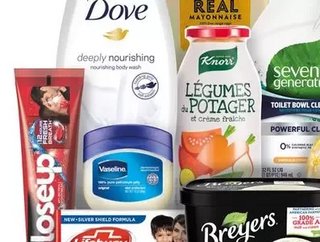 Sustainability is key goal of new partnership between Unilever and Moller-Maersk, with logistics giant providing visibility on supply chain carbon
Maersk today (December 16) signed an international freight supply chain management partnership with consumer goods giant Unilever, effective from 2022. A key goal of the four-year deal is to increase operational efficiency but also drive reductions in emissions.
Maersk will provide operational management of Unilever's international ocean and air transport, using its digital supply chain platform, NeoNav.
"NeoNav offers actionable insights on optimising the supply chain in terms of carbon emissions," said Aymeric Chandavoine, head of logistics and services at AP Moller – Maersk.  
Unilever has 2039 net zero target 
The company plans to be net zero by 2039. On the products front, its sustainability efforts have seen it transition to plant-based products and also developing fossil-fuel-free cleaning and laundry products. Unilever owns more than 400 brands and in 2020 had a turnover of 51bn euros. Among its household brands are Lynx, Dove, Wall's ice creams, Hellmann's, Knorr and Lipton. 
As with all multinationals, much of its carbon footprint lies in its supply chain, which makes the Maersk deal significant.
"We're delighted to be working with Maersk to unify our global ocean and air logistics operations," said Unilever global logistics and fulfilment VP Michelle Grose. "Not only does this end-to-end approach reduce waste, the added visibility will help us achieve our target of becoming carbon neutral by 2039." 
In May this year, the two companies signed a three-year long-term business development sustainability roadmap, at a Unilever summit in Singapore for 350 of its strategic partners.
Both Maersk and Unilever were also among nine big brands who last year created the Transform to Net Zero initiative, an initiative to deliver research, guidance, and roadmaps to help all businesses achieve net zero emissions by 2050.