Supply Chain Risk Management
UBQ Materials' circular approach to the supply chain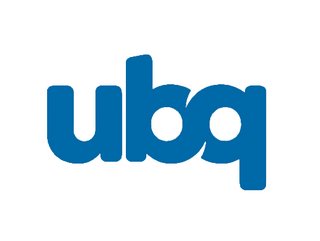 Israel-based UBQ Materials has developed advanced materials as a circular approach to managing otherwise non-reusable waste items
Each year, humans worldwide produce 2 billion tonnes of municipal solid waste (MSW), a figure expected to double by 2050. The company was founded in 2012, to solve the challenge of material end-of-life.
UBQ is a climate-tech developer of advanced materials made from waste. It converts the unsorted stream of household waste – including discarded food, cardboard, plastic and dirty diapers – into 'UBQ', a climate-positive raw material that can substitute for petroleum-based resins.
The eco-friendly thermoplastic has thousands of applications and is incorporated seamlessly into standard manufacturing processes. UBQ is used both on its own and in conjunction with other materials to offset the overall carbon footprint of durable end-products in industries like construction, automotive, logistics and retail.
By diverting waste from landfills, every ton of UBQ prevents 11.7 tons of CO2 from entering the atmosphere, making it a powerful sustainability additive in the raw material landscape.
Less waste piling up in landfills means less methane in the air, and fewer toxic substances leaching into the soil and freshwater sources. With a climate-positive impact and cost-competitive price, UBQ provides manufacturers with a commercially viable way to operate more sustainably and transition to a truly circular economy.
UBQ's circular approach to sustainably transform the supply chain
For its first seven years, UBQ Materials remained in R&D stealth mode, achieving third-party validations by renowned members of the scientific community and confirming its material's environmental impact and performance. The company's patience paid off, as manufacturers are increasingly seeking to meet end users' growing demand for more sustainable products.
In 2014 it opened its first production facility, in southern Israel, converting landfill-destined waste into 7,000 tons of UBQ annually, and serves international customers like Mercedes-Benz, PepsiCo and McDonald's.
Large brands in the automotive, retail and food & beverage spaces integrate UBQ into their material and SDG strategies.
Such partnerships and collaborations add crucial momentum to further adoption and implementation of UBQ. They also build trust with the wider public about manufacturing's ability to mitigate environmental damage and create a circular economy. This trust is key to changing the course of durable material production.
Nearly half of all plastic in existence was created over the last two decades, and unless people are given alternatives, there is no sign of a slowdown.
Until recently, global cleantech investment focused on solutions that account for a fraction of emission reduction potential.
But the tide is turning, and UBQ's latest funding round attests to that. In December 2021, the company brought in US$170mn to aid its global expansion, beginning with a large-scale facility in the Netherlands.
As consumers show increasing concern about what goes into products and services, UBQ is impacting sustainability at various points across supply chains. It is substituting petroleum-based resins in shipping pallets, garment hangers and point-of-sale displays. It has also been incorporated into logistics operations by major food and beverage brands and their subsidiaries, including PepsiCo, AB InBev and Nestlé.
The company's vision centres on continuing to unlock the value in waste and advance a world in which human consumption does not impede on the health of the natural environment.
Following its upcoming expansion into Europe, UBQ will subsequently continue to scale by establishing facilities around the world to further localize the waste-to-material-to-production cycles. Ultimately, the company wants to widen the reach of its patented conversion technology and material to support a functioning circular economy worldwide. This is how humanity can achieve a world without waste.
A spokesperson said: "We are counting on manufacturers to play a unique role in pro-climate action. Our customers and partners are discovering new and remarkable ways to use UBQ across the various stages of their supply chains. This embodies the idea of becoming greater than the sum of one's parts -- collaboration for the betterment of all."