Sustainable investment 'tough to define' on supply ESG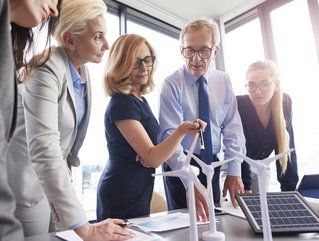 Investments platform PitchBook says varying approaches to sustainable investment means that one investor's greenwashing can be another's ESG compliance
With investors more focused than ever on companies' Scope 3 supply chain emissions, there is a need for clarity and consistency in financing if so-called greenwashing is to be avoided.
Greenwashing is the practice of talking a good game on sustainability, without following through with positive action, and it is a growing concern among investors.
But recent in-depth research on financing suggests that variations in investor aversion to risk has the potential to cause confusion over what amounts to greenwashing.
US-based PitchBook is a Cloud-based solution that offers data, research and technology across venture capital, private equity and M&A transactions.
In its latest report, Pitchbook explores how sustainable investment is defined and carried out in the private market, and discovered there are different schools of thought on ESG investing.
John Gabbert, Pitchbook Founder and CEO, says it found there are three approaches to ESG investing - 'purist', 'pragmatist', and 'pluralist'.
"This can lead to very different-looking portfolios in private equity, compared to venture capitalism," he says. "Where advocates for one approach might see a legitimate sustainable investment program, sceptics might see greenwashing."
The main areas of differences in the three approaches concern the willingness, or otherwise, to invest in companies in high-risk ESG industries such as oil, coal, and gas, as well as medium-risk ones, such as food product manufacturing and textile production.
Gabbert says understanding these differing ESG philosophies and their implications "will reduce confusion over why legitimate ESG programs can result in such different-looking portfolios".
He adds: "It is worth noting there is no single 'right' philosophy. Investors are unlikely to rally around only one ESG philosophy and abandon the others. All of them represent the points of view of investors seeking to advance the transition to a more sustainable economy."
Gabbert continues: "Each point of view can take a different approach to sustainability issues, depending on the industries and types of companies involved.
"Some investors will only be interested in companies with well-managed ESG risks, while others will be more inspired to roll up their sleeves to make material improvements to companies with largely unmitigated risks.
"Thus, a distribution of investors across the philosophical spectrum allows for ESG advancement in all industries and at companies with varying levels of ESG sophistication."