Supply chains crucial to net zero effort - Balfour Beatty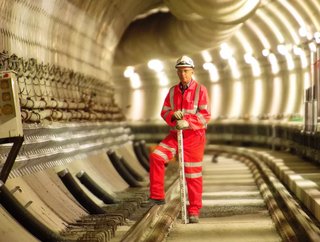 With COP26 looming, construction giant Balfour Beatty stresses key role of building and infrastructure supply chains in helping UK hit net zero deadline
Construction giant Balfour Beatty says the UK's building and infrastructure sector supply chain has a key role to play to help the country meet its net zero commitments.
Its comments come in the run-up to the COP26 climate summit, being held in Glasgow, Scotland, from 31 October to 12 November. 
The company's COP26 buzz phrase is 'Think Global. Act Local. Make a Difference.'
Balfour Beatty says: "World leaders will gather for the 26th UN Climate Change Conference, where they will reiterate their commitment to tackling climate change.
UK construction supply chain vital to net zero aim
"The predominant model in UK construction means that the supply chain is responsible for 80 per cent of the sector's emissions and therefore holds the key to unlocking the massive carbon reduction needed. Understanding how prepared the supply chain is and where it needs more support is therefore imperative."
With this in mind, the company is showcasing a number of net zero initiatives. These include:
Biomes Initiative. This is a zero-carbon construction site trial at the Royal Botanic Garden, Edinburgh. 

Sustainability Showcase. The company's Shotts depot - between Glasgow and Edinburgh - is a showcase for the company's sustainability measures. These include modern methods of construction, simulators and an electric fleet. Employees, customers and local community groups are also

invited to visit

. 

Smart Savings. An example is the company's work on the M4 junctions 3-12 upgrade. Its materials management team on the project has saved nearly £2 million through on-site reprocessing of 340,000 tonnes of aggregate and clay.
Balfour Beatty COP26 initiative showcase
On its website, Balfour Beatty says its COP26 activities represent over 12,000 of its supply chain partners. 
On a far broader note, the company also recently surveyed around 40,000 UK construction and infrastructure industry suppliers, in a bid to understand the barriers, issues and opportunities faced by the sector. 
The survey was a joint effort with the Supply Chain Sustainability School, Called Greening the Chain, its aim is to provide ready access to key recommendations for policy makers, customers and main contractors, to enable the industry to achieve net zero by 2050.
Among the paper's key findings are:
87 per cent of construction and infrastructure suppliers are already implementing a carbon reduction strategy.

74 per cent believe the UK government's push for net zero by 2050 is a good thing for their company. (Just 13 per cent see it as a risk).

73 per cent say that carbon reduction is part of their procurement process.

72 per cent have already set a net zero target.
Supply chain has Paris Agreement in sights
More than in most countries, UK businesses are under pressure to make concrete net zero commitments. This is because in 2019, the UK became the first major world economy to pass net zero laws, declaring that by 2050, the country must not be adding to greenhouse gas emissions.
The aim of COP26 is to encourage similar net zero commitments from other countries, with a view to achieving the key goal of the so-called Paris Agreement: keeping the global temperature rise this century to below 2 degrees Celsius.
Of its COP26 activities, Balfour Beatty - which employs 26,000 people worldwide - added: "These outline how together the construction and infrastructure industry can move the dial and play a key role in tackling the climate change emergency. Sustainability has long been at the heart of everything we do."