Supply chains are turning to green solutions for the future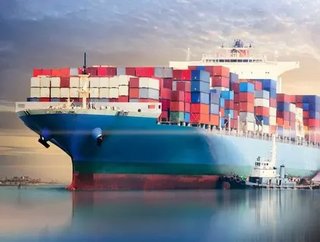 Growing sustainability concerns, along with pressure from the public and regulators, has meant that carriers are investing in greener delivery options...
Climate change has become a constant threat to our world and economy, that businesses are now trying to come up with solutions to help in the mission to become greener. Scope 3 emissions, which are the result of indirect emissions that occur in a company's value chain, have come into the spotlight as shippers set sustainability goals. The extended supply chain is often the largest contributor to emissions yet the toughest scope to tackle.
A recent 2020 from CPD explored the state of environmental risks in supply chains and what approaches businesses are taking to mitigate them. It found that just "37 per cent of suppliers are taking action and engaging with their own suppliers, down from 39 per cent in 2019." 
CDP also estimated that more than 1,000 companies are now working to reduce scope 3 emissions, and 94 per cent of companies with science-based targets include details on how they'll accomplish it.
FedEx plans to convert its entire parcel pickup and delivery fleet to "zero-emission electric vehicles" by 2040, the carrier . FedEx CEO Fred Smith the decision was based on the increasing economic viability of sustainable solutions and concern about carbon pollution.
"Our customers are increasingly focused on this issue. They want to do business with transportation providers that are environmentally responsible," Smith said. "But we also — as a commercial enterprise — have to produce for our shareowners."
DPDgroup has its commitment to deliver 225 of the largest European cities with zero- and low-emission delivery means. By 2025 DPDgroup will reduce its last-mile carbon footprint in the cities targeted, decreasing its CO2 emissions by 89 per cent and pollutants by 80 per cent compared to 2020. In regards to CO2 emissions per parcel, there has been a -14 per cent reduction (vs. 2013) and by 2025 it will be -30 per cent. 
From ocean, to air, to road, to rail, carries across the supply chain are investing in green technologies and different ways to help reduce emissions and increase sustainability. 
Ocean travel
Last year, the International Maritime Organization's sulfur regulations came into force, , they limited the sulfur emissions from ships to 0.5 per cent mass by mass, down from 3.5 per cent.
Rodolphe Saadé, Chairman and Chief Executive Officer of the CMA CGM Group, a world leader in shipping and logistics, earlier this year that he would dedicate six liquefied natural gas (LNG) powered containerships to the U.S. market as part of the Group's ongoing efforts to improve air quality and drive forward the energy transition of the shipping industry.
The stats that CMA CGM shares on LNG are positive: 99 per cent less in sulfur dioxide, a 91 per cent drop in particulate matter emissions, 92 per cent less nitrogen oxide emissions, and 20 per cent less CO2 than traditional fuels, .
Aviation emissions
Emissions from aviation are a significant contributor to climate change, and one way to reduce this is by using sustainable aviation fuels. 
British Airways' owner has become the first European airline group to to powering 10 per cent of its flights with sustainable jet fuel by 2030. International Airlines Group (IAG) said it will buy a million tonnes of sustainable aviation fuel every year, enabling it to cut its annual carbon emissions by two million tonnes by the end of the decade.
The company also announced it is the world's first airline group to extend its net-zero commitment to its supply chain.
Route optimision
Route optimisation is the process of determining the most cost-efficient route and can be very beneficial to trucking and delivery companies. It can help with providing reliable ETAs and improve customer satisfaction. Well-planned routes mean drivers spend less time driving, which reduces fuel costs and wear and tear on vehicles and can also increase both times on-site and the number of stops a driver can make in a day. Optimal route management can help improve operational costs too.
The trucking industry is aware that the supply chain is moving towards a more sustainable future, which means alternatives for diesel trucks will come into play. Battery-electric vehicles, fuel-cell-electric vehicles, and vehicles that run on renewable fuels are perhaps the most talked-about alternatives.
Battery-powered rail
Long-distance trains could run on battery power for the first time in the UK, Hitachi Rail . 
The company said Great Western Railway services between London Paddington and Penzance, Cornwall, could be powered by a combination of batteries, electricity, and diesel. Using battery power at the route's non-electrified stations will reduce fuel consumption by more than 20 per cent, improve air quality and reduce noise levels. 
Testing is expected to begin in 2022 and Hitachi Rail hopes a full-battery powered intercity train could be developed by the late 2040s.