Supply Chain Risk Management
Supply chain software and the supplier relationship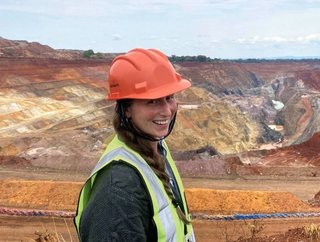 Responsible minerals sourcing is built on strong, transparent relationships with your suppliers. If you don't have transparency into your supply chain, you don't know about your suppliers' sourcing practices
Do what is right, not what is easy: strong supplier relationships and your sustainability journey
Your company's sustainability journey isn't going to be easy. In my recent trip to the Democratic Republic of the Congo (DRC), I gained first hand insights into cobalt mining and the importance of responsible minerals sourcing best practices. Responsible minerals sourcing is built on strong, transparent relationships with your suppliers. If you don't have transparency into your supply chain, you don't know about your suppliers' sourcing practices – they could be using forced labor, child labor, or operating with unsafe working conditions. Weak relationships with suppliers could also mean they might not understand their obligations to you, their customer.
You're liable for your supplier's actions – the good and the bad. Today, manufacturers are accountable for every action their suppliers take, including the use of child labor or forced labor. In the past few years, major companies were even sued for "aiding and abetting in the death and serious injury" of children involved in cobalt mining.
Importance of educating suppliers
Cobalt mining in the DRC is complex. It's virtually impossible to separate the product coming from artisanal mining (ASM) and that which is produced by larger companies. Even suppliers don't necessarily know where they're sourcing their products from because of the complex nature of the global supply chain. That's why educating suppliers is crucial. They need manufacturers' support in boosting the sustainability of their supply chain so they can provide a better quality of life for their workers, and reduce risks for their customers. Manufacturers can't provide education without knowing the status of the deep supply chain. That understanding comes from a strong relationship with suppliers.
Public-facing reports could be a liability
The Dodd-Frank Act mandates publicly-traded companies' disclosure of tantalum, tin, tungsten, and gold (3TGs) usage. Many companies are now voluntarily reporting on their use of mica and cobalt, as the supply chains for these minerals are highly convoluted and risky.
If manufacturers supply incorrect information on these reports, they face serious consequences. For a start, providing incorrect information means you're liable to any person who sold a security at the price affected by the conflict mineral report. Second, if it becomes clear your mineral reporting data isn't accurate, your reputation could be ruined.
The Dodd-Frank Act isn't the only conflict minerals legislation affecting companies. There's a greater push toward mandatory supply chain due diligence in jurisdictions such as the EU. Proposed regulations would impose harsh penalties such as fines and loss of market access on companies. These potential new rules are sweeping in scope and would apply far downstream in your supply chain.
Doing what's right isn't easy – it takes time and effort to build a strong relationship with a supplier. In the end, it's worth it. You'll see a higher quality of life for workers in the mine, future workers in the supply chain, and a better reputation for your business.
Software's place in supplier-manufacturer relationship
A supply chain software solution can play a crucial role in the supplier-manufacturer relationship. While doing what's right isn't always easy, the right software simplifies your data collection efforts, and helps you set and enforce the expectations you have of your suppliers.
For example, contractually requiring responsible sourcing using standard templates such as the conflict minerals reporting template (CMRT) and the extended minerals reporting template (EMRT) shows that you expect suppliers to adhere to best practices in this field. A supply chain software solution makes it easy to send and receive those templates, so you're not chasing down suppliers, and you make it easy for them to send relevant information.
Another expectation is that suppliers' data will be validated. Data validation shows suppliers they're accountable for sending supply chain data to you, and that it has to be accurate and timely. That's where a supply chain software solution comes in – it can quickly identify data gaps and quality issues.
Responsible minerals sourcing isn't a solo endeavour. You need to work closely with your suppliers to ensure they're providing minerals which have been extracted under safe conditions not involving forced or child labor. Supply chain software solutions built with this relationship in mind make it easier to implement responsible minerals best practices.
At Assent's Evolve 2023 conference, I will be joined by my Assent colleague Jared Connors, and the Fair Cobalt Alliance's David Sturmes for a panel discussion on my takeaways from our combined first hand experiences visiting smelters and mines in the DRC. Register now to learn more about the valuable connection betweens complex manufacturers and their suppliers, and more.
• Jamie Wallisch is Regulatory & Sustainability Expert, ESG & Responsible Sourcing, with supply chain sustainability solution, Assent