Supply chain greenwashing warning from Ivalua & Trimco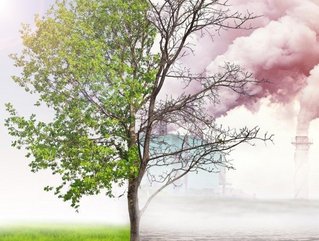 Companies that pitch their sustainability efforts using vague language such as 'better for the environment' or 'more sustainable' run the risk of sounding like they are greenwashing, sustainability experts warn.
Procurement software provider Ivalua & product ID firm Trimco warn that careful language on sustainability is key to avoiding supply chain greenwashing
Greenwashing is a phrase that was coined by environmentalist Jay Westerveld in a 1980s' essay in which he explored the practices of the hotel industry. He claimed the hotel industry was falsely promoting the reuse of towels as part of a broader environmental strategy when, in truth, it was a cost-saving measure.
Back then, greenwashing was a rarely mentioned phenomenon but, in recent years, the term has taken on huge significance, as organisations worldwide have set ambitious and very public carbon net-zero goals.
Sometimes – knowingly or unknowingly – businesses make claims around their sustainability credentials that fail to stand up under close scrutiny, and the accusations of greenwashing that arise from this can result in huge reputational brand damage.
Large supply chains most exposed to greenwashing risks
Organisations with large supply chains are more prone than most to falling foul of this. With value-chain vendors for large companies often numbering in their thousands, running the ESG rule over all of them is devilishly difficult.
But, with sustainability, the devil is very much in the details. This is why end-to-end transparency is so important in the supply chain, not just as a way to ensure operational resilience, but so organisations can exercise control over ESG compliance – especially in the deepest recesses of their supply chain, where non-compliance is most likely to be found.
There can be little doubt that greenwashing is a real problem. A recent report from global spend management specialist Ivalua suggests that 90% of organisations fail to drive green initiatives across the supply chain, with just 10% saying they always include sustainable practices in contracts and agreements.
The Ivalua Supplier Relationships Report surveyed suppliers across the UK, France, Germany and Switzerland, with a view to examining how collaboration can boost environmental initiatives.
Ivalua Chief Marketing Officer Alex Saric said of the report's findings: "Firms need to ensure environmental efforts to cut carbon emissions extend beyond their own four walls. Anything else is greenwashing."
Working with suppliers crucial on sustainability
"For most organisations, emissions from their supply chain are several times greater than their own direct emissions. This means it's critical they work with immediate and sub-tier suppliers to drive improvements in environmental practices."
Saric then stresses that suppliers have a vital role to play in reducing environmental impact but that organisations have a responsibility to give them the right tools to boost green initiatives.
"This means regularly communicating with suppliers, assessing their efforts, and providing them with flexibility to offer innovative solutions."
He also says that, by taking a smarter approach to procurement, organisations "can facilitate collaboration and access actionable insights to drive continuous improvement and help hit CO2 goals". There is also a business imperative tied to hitting sustainability targets, Saric points out.
"Environmentally conscious organisations can build their brand reputation, increase sales, and gain the edge over less-green competitors," he says.
Fashion sector historically has poor ESG record
One sector that historically has been plagued by poor performance around ESG is fashion, and Trimco is one of a host of companies that are helping the sector shake off this reputation.
A leading supplier of supply chain traceability solutions, Trimco helps international fashion and sports brands stay ESG compliant, avoid greenwashing and maintain a healthy sustainability agenda. Camilla Mjelde is its Compliance & Sustainability Director, and she says there are certain behaviours businesses should follow if they intend to maintain impeccable sustainability credentials.
Language around sustainability 'crucial'
"How do you pitch your sustainability efforts?" asks Mjelde. "If you're using terms such as 'Better for the environment' or 'More sustainable', you are dangerously close to sounding like you're greenwashing.
"To avoid falling foul of the watchdogs, avoid generic claims about your products and your business that are not supported by any data or proof points."
Mjelde urges fashion brands to collect and monitor data related to sustainable-sourcing efforts and to keep this data up to date. "Stop using Excel for this, and, instead, employ an online platform that has been created for this purpose. Based on such data, you'll be ready to provide claims based on facts."
Mjelde adds that businesses must also avoid vagueness in business statements.
Proving claims is vital to avoid greenwashing charges
"Make sure you can prove all the information if required," she says. "For example, the claim 'We used 30% less water in our drying house in China for our SportsLine in 2022 compared to 2021' is a reasonable claim that can be proven and followed up.
"But the claim 'We used 30% less water in production' is not specific enough to be measured, so puts you at risk of greenwashing."
Claims around products, meanwhile, require documentation, says Mjelde: "Failing to provide data for product claims is the most common reason companies find themselves accused of greenwashing.
"If you are making a specific product claim, then documentation needs to be traced across the supply chain, from raw materials to the actual finished product."
She says non-profit group Textile Exchange is a key organisation in this area, having established "clear and strict rules" about what's allowed to be said as part of a product claim.
Inter-departmental collaboration is also key in the battle against greenwashing. "Correct communication to the public is a PR and marketing job, while communication with customers is down to sales," says Mjelde. "Everything needs to be done with complete information to hand, because inaccurate communications due to misguided marketing materials and misinformed customers can lead to greenwashing fines."
She adds that collaboration between departments must be "seamless" to ensure that all claims are valid and backed up by data.
Staying up-to-date with current laws and regulations is another important requirement in the quest to avoid claims of greenwashing. For example, the European Union will issue new environmental claims regulations and updates for the textile industry every year until 2025 and beyond.
"Stay on top of these and other changes, so you continue to comply," advises Mjelde. "This is a big challenge, so make sure you invest in the right team, tools and partners to help you navigate the complexities of the latest regulations."
Mjelde concludes by highlighting that Trimco seeks to keep customers up-to-date on the latest EU regulations news. "This enables us to advise them and help them make the best decisions for their businesses," she says.