Supply chain ESG strategy insight from GEP & Rolls Royce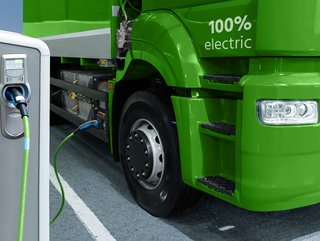 Join Raghu Ekambaramand & Natalie Henfrey of GEP, and Benn Godfrey of Rolls Royce, as they share insight on how to build ESG compliance into supply chains
A BizClik Media Group (BMG) webinar with GEP exploring ways businesses can build sustainability into supply chain operations is now available to view on-demand.
Sustainability, and the drive towards net zero carbon emissions, are a priority for C-suite executives everywhere - but making progress on this front can be easier said than done.
This sustainability webinar will explore ways enterprises can turn ESG goals into action across their supply chain.
Areas discussed include:
ESG regulations and reporting standards
Scope 3 emissions and new environmental standards
Using the right tools, measurements and metrics to embed sustainable practices into the supply chain.
Presenters include Natalie Henfrey and Raghu Ekambaram of GEP, and Rolls-Royce's Benn Godfrey.
Natalie Henfrey is a Director of Consulting at GEP, a provider of innovative supply chain software solutions. Henfrey leads global supply chain and procurement transformations across multiple disciplines and sectors. She is an advocate for procurement taking a positive role in ESG issues, and speaks regularly at ESG events.
"I share my specialist knowledge about how to make corporate sustainability strategies part of operations across complex supply chains," she says.
Henfrey is a fellow of CIPS, and holds its Ethical Procurement & Supply Certificate.
GEP & Rolls Royce on supply chain sustainability
Raghu Ekambaram is Senior Director of Consulting at GEP, and has 15 years' experience in procurement and supply chain, working with numerous Fortune 100 and 500 clients. Sectors in which he has worked include consumer packaged goods, chemicals, manufacturing, automotive and retail.
His areas of expertise include large-scale procurement transformation projects, value delivery on mergers and acquisitions, logistics network design and change management.
Over the past year he has been co-leading GEP's sustainability practice, helping clients convert sustainability pledges into actionable plans.
Ekambaram holds a BSc in Production engineering and an MBA in Finance & Operations.
A Director at GEP, Natalie Henfrey has led global supply chain and procurement transformations across multiple sectors and disciplines. She has been an advocate for procurement's positive role in ESG issues since working in the UK public sector 20 years ago, and continues to drive her passion for this work into her projects at GEP.
Benn Godfrey is VP Raw Material & Forming at Rolls Royce.
An expert in procurement, operations and supply chain, Godfrey has led some of the biggest long-term supplier relationships in the aerospace supply chain, and has a track record of improving large supply chains.
"I'm an advocate for value-based procurement with purpose," he says.
To this end Benn co-chairs the company's Sustainable Procurement Group, which helps define its sustainability agenda. He also recently joined the International Aerospace Environmental Group, which collaborates on industry standards.