Supply chain carbon accounting advice & insight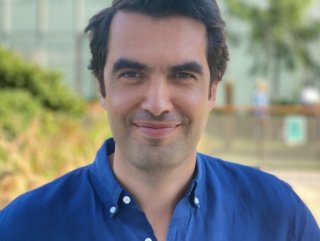 Alexis Normand, Co-founder of Greenly.
Alexis Normand is Co-founder and CEO of carbon accounting platform, Greenly. Here, he discusses the best way at supply chain decarbonisation
What was your path to Greenly?
After graduating from HEC Paris, I worked in public policy consulting for two years before moving to consumer electronics company, Withings, where I started the company's health department.
After Nokia bought the company, I joined the health-tech startup Embleema through startup incubator, Techstars. It was here that I first developed a taste for entrepreneurship which, linked to my at-the-time growing passion for the environment, led to the initial idea for what would eventually become Greenly.
Explain your role at Greenly
I serve as CEO for Greenly, the carbon accounting startup that I co-founded in 2019.
In this role, I work closely with our COO on developing features to involve and engage supply chains in order to help reduce corporate carbon footprints. This involves identifying opportunities to reduce carbon emissions across the entire supply chain lifecycle, from sourcing raw materials to final product delivery.
In addition to working closely with the Greenly team, I spend a lot of time with Greenly's external stakeholders, industry experts, and suppliers to ensure we're fully aligned with what's going on in the wider supply chain decarbonisation market and with the increasing amount of global carbon-related regulation.
Best way to begin a green supply chain programme?
First identify the suppliers with the highest greenhouse gas emissions.
All of a company's purchasing and expenditure must be analysed in order to identify the most emissive purchases, and therefore the manufacturers and suppliers that should be given priority.
The approach can be based initially on financial data to which monetary emission factors are applied in order to convert them into equivalent tonnes of CO2.
In a second phase, calculations can be refined by collecting all the emissions from the company's suppliers - particularly those of the products and services sold.
You also need to work with your suppliers
The main options for reducing Scope 3 emissions through procurement are:
Sourcing from suppliers with a low carbon footprint for equivalent products
Switching to alternative products with a lower carbon footprint
Engaging suppliers to reduce emissions throughout the value chain
The best way of doing this is by assessing and comparing suppliers on their climate commitments and then benchmark them against best practice in that particular sector.
Having a simple sector-specific questionnaire that can be shared with existing suppliers at point of renewal, for example, or during calls for tender, can be an effective way of gathering information quickly.
Thirdly, track your emissions to measure progress. It's essential that the calculation of GHG footprints is extended to all suppliers.
A central location – preferably, digitally-powered -–for gathering all relevant information is needed in order to then be able to score and rank suppliers on elements like carbon intensity, ESG commitments, and so forth.
How can a business engage its suppliers?
For each significant emission source, help suppliers to define their action priorities. Then, the greater the pressure from a supplier's trading partners, the more likely a supplier will commit to a low-carbon pathway itself.
Plus, incentives help encourage suppliers to get on board with decarbonisation goals could be financial, for example, preferential rates or margins in line with decarbonisation targets).
And to engage suppliers to do carbon accounting and analysis accurately, provide the solution to help them. That way a business knows that its suppliers are using the same tool, which can in turn help its own scope 3 accounting.
How can you track decarbonisation progress?
With data-driven targets. Base your milestones on accurate data and analysis. Set specific, measurable, achievable, relevant, and time-bound targets.
Also, define both short-term milestones that can be achieved in the near future and long-term milestones that align with larger sustainability goals.
Then you need to continuously monitor and assess your progress against set targets. Use software, tools and analytics to track emissions, resource consumption, and other relevant metrics.
In addition, your business will need to be flexible in adjusting milestones based on changing circumstances, technological advancements, and new insights.
Plus, communicate progress internally and externally. Transparent reporting builds trust and accountability among stakeholders.
Advice to younger self?
Embrace learning. Continuously seek knowledge about emerging trends and new practices. Never stop learning and adapting to new challenges.