SMEs struggling on sustainability goals, says Suppeco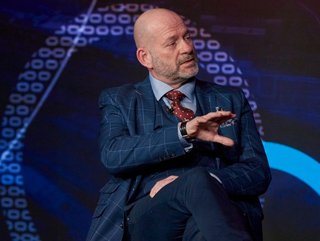 Suppeco CEO Sheldon Mydat, pictured speaking at the recent Procurement & Supple Chain LIVE: the Risk & Resilience Conference
Sheldon Mydat, CEO of Supplier relations solution Suppeco, says that most SMEs lack the resources or motivation to act on sustainability issues
In most companies, their Scope 3 footprint occurs deep in the supply chain, where small suppliers are bound by fewer operational standards and might lack the motivation to be compliant on sustainability. There might be a 'What's in it for me?' attitude.
To become sustainable, this is precisely why businesses must buddy-up to SMEs.
Supply chains are responsible for far greater social and environmental costs than our parent operations, accounting for more than 80% of greenhouse gas emissions, and more than 90% of the impact on air, land, water, biodiversity, and geological resources.
If we have any hope of meeting the collective goal of limiting global warming to 1.5° Celsius, then we must do so collectively.
The European Union's (EU) definition of an SME is an enterprise with fewer than 250 employees and a turnover of less than €50mn. Such operations account nearly all EU businesses, and 90% of all businesses globally. They're also the ones hurting most, having been battered by the pandemic and other ongoing supply chain disruptions.
Between February 2020 and April 2021, an estimated 80% of SMEs across 32 countries lost up to half of their revenues.
Little wonder then that SMEs are less likely to take climate action or make public net-zero pledges. They're also typically less digitised than their beefier counterparts, which comes as no surprise, seeing as pre-cloud digital solutions were designed with large businesses in mind.
And being resource-poor, they also run fewer recognised operational standards.
Pandemic-hit SMEs in poor position on ESG action
Boston Consultant Group (BCG) has estimated that SMEs need an estimated US$25-50tn of investment to deliver net-zero supply chains. Throwing money at the problem might help, but alone is not the solution. We need a culture of collaborative engagement. We need to break down barriers, to promote innovation and growth and delivering much-needed incentives for SMEs to move forward on sustainability.
Of course, talk is cheap. What the world needs is credible action. While organisations have been quick to address their own emissions, when it comes to those of their business partners, they stall. Imposing compliance on partners has been shown to be largely ineffective, because SMEs are left wondering what is in it for them.
By demonstrating the wider benefits sustainability can bring - such as innovation, growth and longevity - businesses can bring SME suppliers into the fold, ready for meaningful engagement.
To this end, Suppeco's digital collaborative SRM platform empowers parties to unlock innovation, foster experimentation and enable execution.
Ecosystems consist of a diverse set of actors and contributors, and acting collectively is key. Taking a collegiate approach - powered by a digital ecosystem that links the value chain from downstream to raw materials - allows organisations to take an holistic view of their decarbonisation and sustainability efforts.
Meaningful collaborative engagement across the ecosystem drives the innovation and mutual growth SMEs are looking for while also providing:
Access to data
Increased service longevity
Increased trust
Better visibility
Access to innovation
Shared R&D
Reduced risk
Reduce costs.
By having a collaborative mindset, businesses can help guide the transformation efforts of SMEs in their ecosystem, and forge mutually successful long-term partnerships.
About Suppeco
Suppeco is a cloud-based relationship-growth platform that allows businesses to aggregate dynamic supplier data to create transparency across the supplier ecosystem.