Report shows shoppers want transparency in the supply chain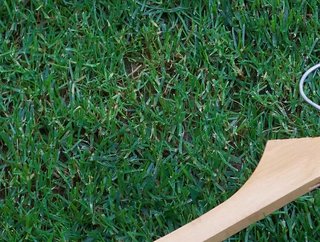 Material science company Avery Dennison has published a report on consumer demand for a circular economy in the supply chain & the transparency to prove it
Shoppers' interest in supply chain sustainability is only growing. A recent survey by Avery Dennison Corporation in its latest 'Digital Consumer Behaviour' report, produced in partnership with GWI, affirms this. 
More than 5,000 fashion buyers from across the U.S., UK, France, Germany and China were questioned on their desire for a greener way to shop. 
Consumers demand transparency in the fashion line
The results showed: 
60% of fashion consumers think brands and retailers should be making end-of-life options like resale and recycling accessible for their products

Another 60% want more transparency about the production journey their clothes have been on, so they can make ethical purchasing decisions

43% of those who haven't repaired their clothes before want to do so in the future

More than 40% of consumers surveyed in the U.S., more than 50% in Europe, and almost 70% in China say they want access to more information about how their clothes were made, to better inform their shopping decisions
In addition, consumers want the items they purchase to be able to be traced through the supply chain to prove their fashion circularity.
Ways to do this include attaching digital labels onto clothing and allowing consumers to access supply chain information (including how to recycle the garment) on an app.
The circular economy in fashion
Retailers with convenient ways to communicate through smart labels will be in a strong position to drive brand loyalty, while actively supporting fashion circularity.
They also recognize their own responsibility. Across the global markets surveyed, 62% of people said they want brands and retailers to make end-of-life options accessible for their products, with 58% saying fashion brands should help consumers repair items, and 57% saying brands should help consumers resell items when they no longer want to keep them. 43% of those who haven't repaired their clothes before want to do so in the future.
"There's no doubt that item-level digital ID technology will bring more value to consumers, retailers and brands, allowing them all to adopt powerful new behaviours to support circularity", said Debbie Shakespeare, director, sustainability, compliance, and core product line, Avery Dennison. "Scaling up circularity in fashion won't just benefit the environment and reduce waste, it will also offer another touchpoint for consumers to get deeper product stories and better engage with brands. The opportunities are endless."