Renewable energy facing supply chain maelstrom, report says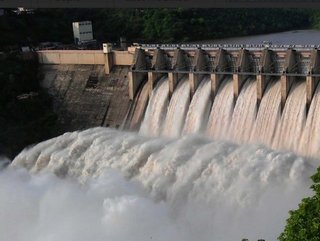 Supply chains have been central to the success of renewables," the 2023 Renewable Energy Supply Chain Risk Report says, but goes on to warn: "Rising raw material prices are reversing the downward trend in the cost of renewables, while supply chain shortages, bottlenecks and delays are lengthening project lead times, putting future plans at risk."
WTW report says progress on renewable energy is being imperilled by supply chain problems, including war, inflation and availability
There are worrying signs continued progress on renewable energy will be hit by supply chain problems, a report from global financial services company WTW says.
Supply chains have been central to the success of renewables," the 2023 Renewable Energy Supply Chain Risk Report says, but goes on to warn: "Rising raw material prices are reversing the downward trend in the cost of renewables, while supply chain shortages, bottlenecks and delays are lengthening project lead times, putting future plans at risk."

To find out how the renewables sector is navigating these challenges, WTW surveyed 100 risk and supply chain leaders in companies providing technology, infrastructure and power generation in areas including hydro, solar, wind, biofuels, geothermal, battery storage and heat pumps.
Shortages, delays, economic issues and geopolitical instability were all top of mind for respondents.
Wider external factors – such as cyber security and supply chain sustainability – were also leading concerns.
Geopolitical risk was among the factors thought to have the greatest impact on supply chain risks, rated by 57% as medium and 25% as high impact.
With China producing up to 60% of mass-manufactured clean energy technologies, tensions between it and the West is seen as posing a risk to the supply of critical equipment and components.
But it is shortages of raw materials that tops (44%) the list of factors seen as likely to impact the renewables sector over the next two years.
Logistics and warehousing shortages (39%) and component shortages (35%) also rank highly.
The findings underline the sector's dependence on critical supplies, where the lack of even one essential item can hold up work on an entire project, which can be costly at a time of high demand.
Cybersecurity is also cited as a big worry, with 39% ranking this as high risk and 49% saying the impact is 'medium risk'.
Wind turbines and solar farms are typically in isolated locations and are controlled remotely by centralised computer systems, which increases their exposure to cyber crime.
Cybersecurity a major renewables supply worry
Contractors, suppliers and equipment manufacturers working on major projects also frequently share systems, adding potential entry points for malware into sensitive equipment.
Economic uncertainty (32%) is another top factor underlying supply chain risks. Soaring energy prices are hitting suppliers and contractors hard and could put manufacturing capacity for components in areas such as solar and batteries at risk.
The rising cost of materials and labour – coupled with volatile energy prices – can also influence projections of income and growth, potentially reducing the scope for future investment.
More than half (56%) also say climate change is another serious trend affecting supply chain risks.
And supplier difficulties in attracting and retaining talent (32%) also figures prominently.
The industry faces major workforce challenges as demand for green jobs outpaces the availability of qualified workers across the supply chain.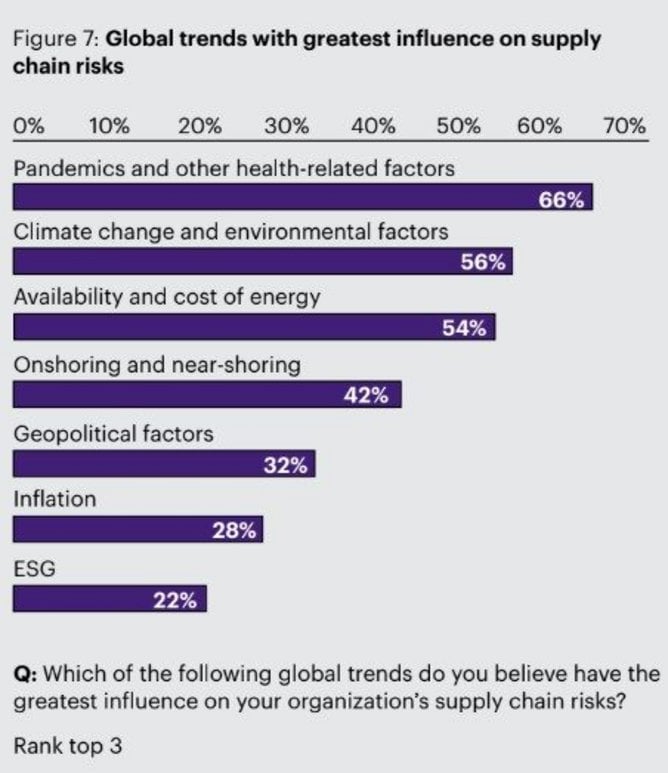 REPORT FINDINGS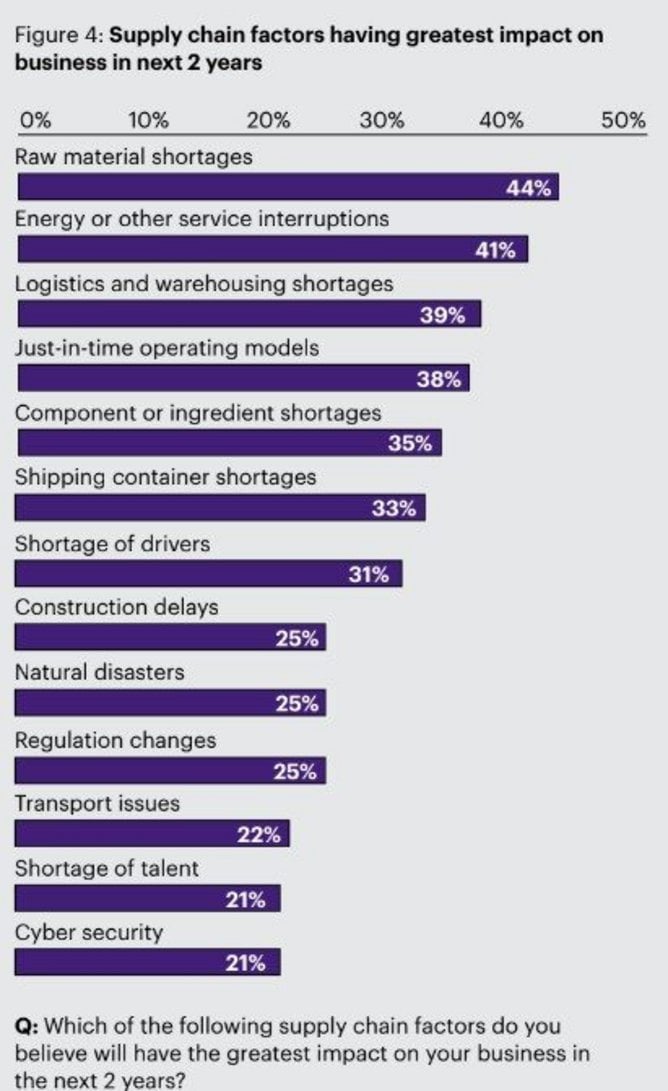 REPORT FINDINGS