Q&A: Bamboo Rose CEO on Prime Day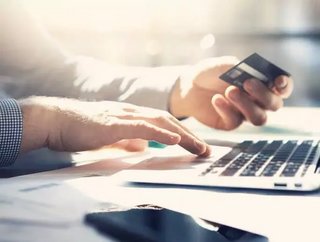 Bamboo Rose isa leading multi-enterprise product and supply chain platform that fosters connectivity in the retail community to help retailers and suppl...
Bamboo Rose is a leading multi-enterprise product and supply chain platform that fosters connectivity in the retail community to help retailers and suppliers bring great products to market faster, more efficiently and at higher margins. The Bamboo Rose B2B platform includes a digital Marketplace, Product Lifecycle Management, Sourcing, PO Management, Global Trade Management, and Financing, all supported by intelligent engines for optimization, costing, and scheduling across the platform.
We spoke to Bamboo Rose CEO Sue Welch about how buyers and suppliers can respond to the stresses and opportunities of events like Prime Day. 
Given that Amazon reported revenues of $4.2bn on Prime Day 2018, an increase of 33% year on year, what sort of pressures can the event be expected to put on companies' supply chains? 
Each year, Amazon Prime Day seemingly gets bigger. For instance, this year the sale will be a 48-hour sale with over 1mn products offered and this in turn impacts other companies who want to get in on the action. Some examples of other retailers looking to offer their customers a deal is Wal-Mart, which is offering competitive discounts. Similarly, Target and eBay have announced deals as well. All of these large companies have the capital and the innovation to host these kinds of sales and to not worry about the challenges or the strain it would put on their supply chain. But for those companies who have been watching Prime Day take off, the key is to be prepared months in advance.
As the sourcing process begins at least six months prior to expectant store delivery, retailers must align as closely as possible with suppliers and manufacturers to ensure orders meet regulatory compliance, clear customs, and arrive in stores at just the right time for Prime Day shoppers. This means having supply chain visibility. This requires a level of agility most organizations lack, but actively pursue. By allowing complete transparency through the aid of a multi-enterprise platform, all supply chain partners get a complete, 360ₒ view of each and every transaction made along the way, from design, development, sourcing, purchase order management, sales order management, global trade management, suppliers, inspection companies, customs, freight forwarders and carriers, and banks.
With everyone on the same platform when it comes to supply chain operations, there's a much better chance of retailers and brand owners getting their products to market at just the right time, especially during a popular shopping day or month. Connecting with the entire community is the way to mitigate the pressure on their supply chain.
How do the challenges of Prime Day differ from the challenges presented by events like Cyber Monday and Singles Day in Asia?
Although Cyber Monday and Black Friday are breaking records in the US, nothing compares to the impact that Singles Day has in Asia. The day of e-commerce deals on November 11, or 11/11, generated more than $4.68bn in sales in its first 10 minutes. Twenty minutes in, sales had surpassed $6.5bn — exceeding total Black Friday online sales, according to Adobe Analytics data.
The challenges to the supply chain remain the same, no matter the holiday. It's imperative that retailers be prepared for their supply chain to have a deluge in orders and know how to move product quickly through their global supply chain to warehouses and to the correct location. This takes a seamless, transparent visibility into an organization's operations. It takes all parties knowing where specific items are, how many items are available, where they need to come from, etc.
SEE ALSO: 
Would you say that events like Prime Day are changing the way that consumers shop online?
Absolutely. The shopping industry is based on a customer-centric approach and the rise of e-commerce type shopping holidays pushes forward customer's expectations. While e-commerce has driven consumer's opportunity to shop at their convenience, increasing sales, it also increases customers' expectations. This includes pricing and delivery options. 
Retailers need to leverage an integrated community, that allows them to plan ahead and prepare for items that might be popular in specific regions and predict when they'll need them by. This means having full transparency into the product lifecycle. From design, development, sourcing, logistics, supply chain, customs all parts of the back-end need to talk to one another to make this effective. Leveraging a platform that offers real time insights into each step of the product lifecycle, will accelerate time to market. This in turn enables a retailer to keep up with consumer demand.    
What can retailers do in order to ensure they capitalize on such events?
The key to great success on ecommerce shopping holidays is to be prepared months in advance and to bring your community online into a seamless platform. We're seeing companies turn their global supply chains into a differentiator. Giving consumers transparency into their supply chains allows them to provide greater personalisation, better insight into sustainability and to ensure products are on time and to prevent stock outs. They can provide consumers with the real time insight when product levels become low to encourage consumer to buy early. Companies really need to be prepared to capitalize on their supply chains and use them as a differentiator.
What are you planning to buy on Prime day? Or are you just going to check out the deals?
I'll plan to check out the deals. I love Amazon for everyday items, such as laundry detergent, trash bags and other products that I used daily.