Proving sustainability in the supply chain with Circulor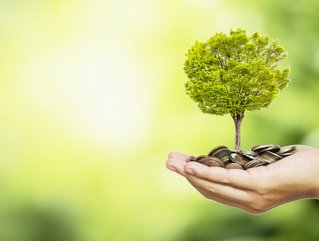 Supply chain traceability provider Circulor offers customers transparency into their supply chains, to see what sustainability goals are being met
Supply chain traceability provider Circulor brings sustainable transparency to vast industrial supply chains. The company assists customers in:
Proving responsible sourcing
Keeping track of supply chain emissions
Supporting the circular economy
Circulor has publicly raised £20mn, led by Tesla investor The Westly Group, and supported by Volvo Cars, Jaguar Land Rover, TotalEnergies, BHP and Boeing. Founded in London, 2017, Circular was selected as the winner of this year's DIGITALEUROPE Future Unicorn Award, which shows that supply chain sustainability is growing increasingly popular across business.
Creating a clear picture of emissions in the supply chain
In its sixth year, the Future Unicorn Award celebrates scale-ups with the most potential to become Europe's future tech giants. DIGITALEUROPE evaluates thousands of tech companies and nominates their most promising scale-ups.
Circulor was chosen for:
Its ability to deliver for its global customers
Mature, proven and complete technology solutions
Gaining full visibility into complex industrial supply chains
Circulor allows businesses to track the physical flow of critical materials from extraction to final production, as well as associated ESG characteristics, including embedded carbon across Scope 1,2 and 3 emissions, to create a clear picture of emissions.
The supply chain is on a journey to net zero
According to DIGITALEUROPE, Circulor is a brilliant example of how European innovators expand within and beyond European borders.
"Digital technologies have the potential to help other industries save 20% of global CO₂ emissions," said Cecilia Bonefeld-Dahl, Director-General of DIGITALEUROPE, which represents 35,000 European businesses. "The digital solutions provided by Circulor enable industrial supply chains to become sustainable and reveal CO₂ emissions to customers and the public. Digital action is climate action."
Circulor are thrilled with the award.
"Thank you to EU Commissioner Gabriel and DIGITALEUROPE for this honour and recognising Circulor as a future unicorn of Europe," says Founder and CEO Douglas Johnson-Poensgen. "Tackling inherited carbon emissions in complex industrial supply chains is essential to a successful energy transition. Our digital solution enables our customers and growing networks to come together and gain the insights they need to affect real change on the path to net-zero."