PFAS - the 'forever chemicals' polluting our supply chains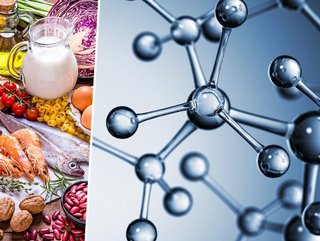 Cally Edgren, Director of Sustainability at Assent, on why failure to control harmful PFAS in supply chain will hit manufacturers' bottom line
Manufacturers are facing a changing regulatory landscape around a group of dangerous chemicals found in supply chains, which can seriously damage the environment and people's health.
Perfluoroalkyl and polyfluoroalkyl substances (PFAS) are a group of chemicals used to make coatings that resist heat, oil, stains, grease, and water. PFAS have been dubbed 'forever chemicals', because they last thousands of years before breaking down. They are found in the supply chain of many products, including electrical wire insulation, packaging materials, medical implants, and clothing.
The PFAS family of substances is not only extremely durable but also toxic, and cumulatively so.
The use of these substances not only has a negative impact on human health and the environment is beyond discussion but they can also damage the bottom line of companies, causing loss of market access, brand damage, and fines.
Here, we look at why PFAS are getting attention, and what this means for manufacturers.
What are PFAS?
Scientists estimate there are 12,000 substances in the PFAS family. Because of their tight chemical bonds, PFAS take a long time to break down, and so accumulate both in the environment and in our bodies. Studies show that potential health hazards of PFAS exposure include:
Thyroid disease
Raised blood cholesterol levels
Decreased vaccine response
Fertility problems in women
High blood pressure and preeclampsia
Lower infant birth weight
PFAS regulations
Due to the danger PFAS pose, regulators and non-governmental organisations (NGOs) are increasingly pushing to remove them from supply chains.
In the US, the Environmental Protection Agency (EPA) has launched a roadmap to address PFAS in the supply chain. It comprises three strategic pillars: research, restriction and remediation
The EPA is investing in research to enhance the understanding of PFAS, as well as to find ways to reduce our dependency on it, and eventually remove it from the supply chain.
The EPA also seeks to prevent PFAS from entering air, water, and the earth at levels that will impact human health and the environment.
For the remediation pillar, the EPA will broaden and accelerate the cleanup of PFAS contamination to protect human health and the environment.
The EPA has identified at least 1,364 chemical substances and mixtures that are PFAS, and as such could be subject to reporting under the final rule.
For the purposes of this proposed rule, items containing PFAS – such as part of surface coatings – are included in the scope of reportable chemical substances. There is no lower threshold that will exempt small companies, or those using only small amounts. It's unknown if the final published rule will relax these requirements, after input from both industry and NGOs.
A total of 30 states in the US have already passed, or are in the process of passing, PFAS requirements and restrictions.
At the outset, most PFAS legislation was focused on processes that might affect drinking water. However, states are increasingly applying restrictions to a wider range of products, including finished products.
Common products impacted by initial legislation include firefighting foam, food packaging, cookware, furniture, carpets, personal care items, clothing, cosmetics, and children's goods.
Legislation could also expand its reach in terms of:
Scope (from specific products to all products)
Requirements (from notification and registration to prohibition)
Substances (from specific chemicals to entire families)
One new state law in Maine is generating a lot of activity for manufacturers. From January 2023, manufacturers must submit a report to the Department of Environmental Protection on all intentionally added PFAS in products sold in the state.
The law also restricts the use of PFAS in certain products, and this restriction will expand to all products by 2030. Other states are developing similar legislation.
PFAS have garnered regulatory scrutiny in the EU, too. There are now 11 entries of PFAS on the Registration, Evaluation, Authorisation, and Restriction of Chemicals (REACH) Candidate List of substances of very high concern (SVHC).
Other existing regulations and conventions that already restricted PFAS usage will expand their scope, including the Stockholm Convention and is already restricted under the EU's Persistent Organic Pollutants Regulation.
In light of existing and proposed legislation, manufacturers must understand where they have PFAS in their supply chains. If they don't know, they could risk the loss of market access, reputation damage, and fines.
Next steps for manufacturers
To comply with existing regulations and prepare for upcoming regulations, manufacturers must first understand product composition. If you don't know where PFAS substances are used in your supply chain, you can start by identifying where PFAS properties can be found, such as products with waterproof or non-stick properties.
A robust supply chain sustainability management solution with automated data collection and centralised data will provide the deep visibility into your supply chain that you need to mitigate PFAS risk.
With greater visibility into your supply chain, you can stay ahead of product compliance risks, ensuring you have the actionable data you need to meet requirements today and tomorrow.
About Assent
Assent is a supply chain sustainability management solution used by responsible, sustainability focused manufacturers.