NYK Line Recognised as one of World's Top Green Businesses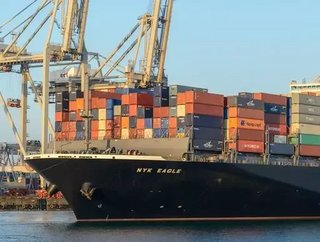 NYK Line, the Japanese shipping company, has been placed on a prestigious list as one of the 'top green businesses' worldwide...
, the Japanese shipping company, has announced it has been placed on a prestigious climate change list, recognising the company as one of the world-leading businesses at the forefront of tackling climate change.
Appearing alongside ubiquitous global brands of the last century such as PepsiCo and the Ford Motor Company, NYK has made the "A-list" for climate change, compiled by , which is a global non-for-profit charity that runs the global disclosure system for cities, companies, investors, states, and regions to better manage their environmental impacts.
Over 9,600 companies disclosed data to CDP in order for the release of its climate list
NYK Line appears in the Climate Change 'A-List' alongside brands such as PepsiCo
The company intends to further fuse its growth strategy with ESG
Shifting Focus
CDP's annual environmental disclosure and scoring process is widely recognised as the gold standard of corporate environmental transparency. In 2020, over 515 investors with over $106 trillion in assets and 150+ major purchasers with $4 trillion in procurement spend requested companies to disclose data on environmental impacts, risks, and opportunities through CDP's platform. Over 9,600 responded — the highest ever.
A company spokesperson said: "The recognition of NYK acknowledges our track record of GHG emission reductions, its efforts to mitigate climate change risks, and the transparency of its information disclosures.

"NYK continues to fuse the Group's growth strategy with ESG, disclose relevant information as a leading company in the world, and contribute to the sustainable development of society through its business activities."
The Sustainable Phenomenon
Environmental, Social and Governance investing (ESG) which is also known as sustainable investing, is a recent phenomenon whereby individuals and subsequently large corporation are turning to investments which have a positive impact on society and the environment. Therefore it is every organisation's best interests to incorporate this into their future road-maps.
CDP is a global non-profit that drives companies and governments to reduce their greenhouse gas emissions, safeguard water resources, and protect forests. Voted the No. 1 climate research provider by investors and working with institutional investors with assets of $106 trillion, the organisation leverages investor and buyer power to motivate companies to disclose and manage their environmental impacts. Over 9,600 companies with over 50 per cent of global market capitalisation disclosed environmental data through CDP in 2020. This is in addition to the hundreds of cities, states, and regions that have disclosed, making CDP's platform one of the richest sources of information globally on how companies and governments are driving environmental change. CDP is a founding member of the We Mean Business Coalition.

The full list of companies that made this year's CDP A-List is available , along with other publicly available company scores.