NRF Data Predicts a Busy Holiday Season for Warehouses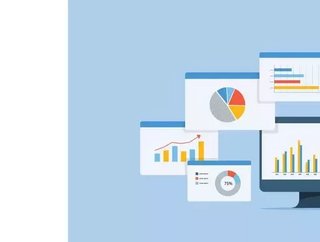 The National Retail Federation's annual forecast predicts that everyone deserves something nice this Christmas. Let's hope our supply chain's can handle...
The (NRF), the world's largest retail trade association, based in Washington, recently released a sales forecast for the holiday period of 2020 in the US. A few things to note about the NRF's data catchment details; they define the 'holiday season/period' as November 1st through December 31st, and exclude sales data from automobile dealers, gasoline stations, and retailers.
The itself is based on an economic model taking into consideration a plethora of indicators, such as: 
Employment 
Wages
Consumer confidence 
Disposable income 
Consumer credit 
Previous retail sales 
Weather 
It's important to note that the details found in the forecast may differ from other organisations, based namely on different definitions of the holiday season, as well as different retail sectors. 
Staying In/Splashing Out 
The NRF's forecast initially states "holiday sales during November and December will increase between 3.6 per cent and 5.2 per cent over 2019 to a total between US$755.3bn and US$766.7bn", and NRF President and CEO Matthew Shay goes on to explain:
"We know this holiday season will be unlike any other, and retailers have planned ahead by investing billions of dollars to ensure the health and safety of their employees and customers. Consumers have shown they are excited about the holidays and are willing to spend on gifts that lift the spirits of family and friends after such a challenging year."
While the global pandemic has been felt strongly in a lot of sectors, there have been a handful of silver linings, found in the form of households having record savings due to government stimulus payments, rising home values, reduced energy costs and spending on travel and entertainment, leading to many consumers having saved up for a well deserved Christmas period, and a little extra for retail spending.
Compared to the data collected in 2019, 2020 has seen a rise in retail sales of 10.6 per cent in October alone, and 6.4 per cent in the first ten months, of course namely due to local lockdowns that have been enforced globally throughout the year, many have been buying online. 
NRF Chief Economist Jack Kleinhenz delves into the psychological impact that 2020 may have had on consumers, and how that may affect their spending "After all they've been through, we think there's going to be a psychological factor that they owe it to themselves and their families to have a better-than-normal holiday. There are risks to the economy if the virus continues to spread, but as long as consumers remain confident and upbeat, they will spend for the holiday season."