Nike's Really Done It- Inspiring Sustainability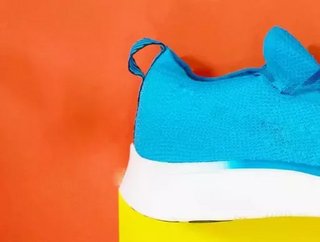 We speak to Eric Sprunk, Nike Chief Operating Officer about their inspiringly sustainable 1.5-Million-Sq-Ft Logistics Campus in Ham, Belgium...
Net-Zero is the goal, and Nike's really chasing it. Once chastised for it's dirty behaviour in Greenpeace's "" report, Nike has since been working hard to clean up it's act.
We would expect no different from the company who's slogan has inspired us all for decades to "Just Do It." Although the slogan has a more than one would expect, I don't think many would argue that it's perhaps one of the most endeared slogans of our time.
Supply Chain Digital sat down with Erik Sprunk, Nike's Chief Operating Officer to talk about their new inspiringly sustainable 1.5-million-square-foot distribution center designed to decrease carbon footprint while increasing supply chain agility. The new distribution center underscores Nike's continued commitment to increasing responsiveness through a fast and flexible supply chain so they can provide optimum service to the millions of customers across Europe, Africa and the Middle East, sustainably.
It's an impressive feat. Let's find out more...
The Nike Logistics Campus is at the pinnacle of sustainability, at this point. Why did the company feel the need to push forward that initiative, and are there any further developments in the pipeline?
"Our European Operations Leadership team felt very strongly we should have sustainability at the forefront of these investments. They were very compelling and we had established a great foundation with the windmills from the very beginning of our investments in Belgium we could build from. I believe that solving for sustainability is an incredible catalyst for innovation and it drives you to solutions you would not get without solving for sustainability."
"This is the case with the ELC; it is one of the most innovative facilities in the world - not just one of the most innovative. And we proved to ourselves and the world you can make significant capital investments while solving for sustainability without increasing your overall costs. Until we started doing this everybody 'assumed' sustainable solutions were always more expensive. They are not. They just need to be planned for at the very beginning."
What are your personal favourite facts and figures about the Campus?
"We built a facility that can fulfil an order for one unit with the same effectiveness and efficiency as we can an order of 10,000. Really incredible. And the facility is completely run on 5 renewable power sources. That is equally incredible."
Are 'green warehouses' something that we'll see popping up across the globe, going forward, or do you expect them to evolve into something completely different through innovation?
"I think you will continue to see different access to renewable energy around the world in different forms so what makes logistics centres 'green' will vary but every company will need to do this and will be able to do it from a cost perspective. They just need to prioritize it. Consumers also demand it and those who don't prioritize sustainability will feel the effects from their consumers."
Can you tell me a little bit about the digital transformation that Nike has undergone at the Logistics Campus, and elaborate on your favourite technological influence on daily operations at the site?
"The highest growth of the Nike business - and most consumer products companies - is the digital commerce business. That might come from .com sites, apps and other digital platforms. It changes the order profile completely and it requires a much more agile supply chain. Supply chains have been built the past 50 years based on batching orders, batching manufacturing, batching storage and batching fulfilment."
"That all changes and technology and data are required to drive this change. All of this is built into the ELC - hence the ability to ship an order of 1 as easily as an order 10,000. And, their use of robotic process automation makes decision making on things from what transport to use to fulfil an order; what inventory to pull it from; whether to consolidate on the ELC campus or offsite; increasing the speed of order processing to get the order into the fulfilment centre quicker and a host of other examples all drive the facility."
Now that's agility.