New Soy Manifesto will cut deforestation from supply chains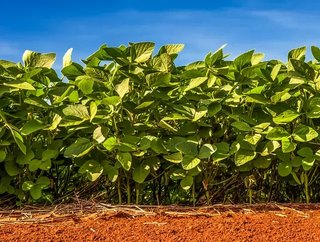 Food retailers love soy - not deforestation. The UK Soy Manifesto, signed by 30 businesses, commits to cut habitat destruction from supply chains by 2025
Nando's, Nestle and McDonalds, Avara Foods, Cranswick and Pilgrim's UK are just some of the businesses which have signed up to the UK Soy Manifesto - a document which will prevent soy arriving in the UK which is responsible for habitat destruction in its supply chain. 
This comes after discussions in COP26, which led to the Glasgow Leaders' Declaration on Forests and Land Use, to which 130 leaders will sign in a stand to halt land degradation by 2030.
Soy's carbon footprint is lower than dairy
From January 2022, the companies who have signed must make sure that their soy supply chain is free of suppliers who employ deforestation as a tactic. 
Combined, the businesses which have signed are responsible for close to 2mn tonnes of soy purchases each year.
While soy has a far smaller carbon footprint compared to dairy, the production of soy requires land. In order to free up space for this farming, trees are getting the chop. 
Sustainable soy supply chains
Those in the food industry have recognised the importance of the manifesto. 
"The conversion of forests and other ecosystems for agricultural production - including the production of soy - is a major contributor to climate change, as well as driving biodiversity loss", said Ken Murphy, CEO of Tesco. "Soy is the single most impactful forest-risk commodity in Tesco's supply chain. Which is why we've already made a commitment that by 2025 we will only source soy from whole areas verified as deforestation-free. But we can't solve this issue on our own. The launch of the UK Soy Manifesto is a critical milestone for our industry, bringing together brands, retailers, food service companies and livestock producers operating in the UK, and setting out a clear commitment for all physical shipments of soy to the UK to be deforestation and conversion free by 2025."
WWF's chief executive, Tanya Steele, is pleased with the news and has a warning for those who fail to take a stand against deforestation.
"[The manifesto] presents the chance for real change and all soy users should commit to it", promised Steele. "We won't forget those who failed to step up to protect our planet."