New daily routes to Germany launched from Europa Worlwide central hub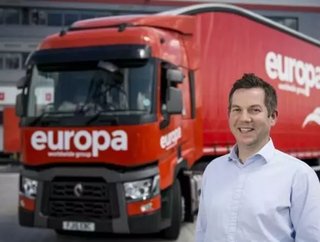 Europa Road, a division of independent logistics operator, Europa Worldwide Group, has launched two new daily services between the UK and Rothlein, and...
Europa Road, a division of independent logistics operator, Europa Worldwide Group, has launched two new daily services between the UK and Rothlein, and the UK and Ense in Germany, as part of its strategic programme of investment to enhance its new 1hub.
Launched in August, Europa now centralises all of its European road freight at 1hub, the UK's largest European groupage hub, located at its £30million Dartford site. With 1hub Europa is able to optimise cost levels within the business and deliver a highly competitive model for customers.
Each operating five times per week, the new routes to Rothlein and Ense were implemented in response to growing volumes to and from of Germany. Year-on-year, Europa has seen an 11.3 per cent increase in German export consignments and a 7 per cent increase on imports, already in 2015.
Europa has invested in its routes to Germany more than any other destination, with successful daily routes already established connecting Stuttgart, Frankfurt and Düsseldorf. The new routes are the latest of a number of improved European service offerings being developed throughout the year with new strategic independent partners.  
Europa's new route to Ense has been launched in partnership with the Nordic Transport Group (NTG), which comprises over 30 Danish and European transport companies. Schaeflein Spedition, a transport business which has been established for more than 75 years, is Europa's partner of choice for its Rothlein route. Both new routes will be serviced by double manned trucks operating on a round trip basis between Europa's 1hub in Dartford, UK and the partner terminals in Ense and Rothlein.
Dan Cook, Operations Director Europa Road, said: "The German market is strong which is why we are committed to ongoing investment there. We now operate five different daily routes to Germany and as such we are able to reduce final mile costs for our customers and offer a more reliable, flexible and frequent service.
"There is massive opportunity for us to become one of the leading operators in the market and in spite of the exchange rate which makes UK goods more expensive, we have seen hugely encouraging growth in volumes out of Germany. Rothlein and Ense have been identified as target destinations for Europa because of the strong partnerships we have built and the huge potential they can bring for our customers."
Europa's ambition is to continue enhancing its daily services and network structure in order to expand its footprint on the continent and provide its customers with access to the most effective routes for their business.
A market leader in European express freight services between the UK and Europe for almost 50 years, Europa Worldwide Group employs more than 500 people across 12 sites in the UK and Hong Kong and is represented in 100 countries. 
As well as its successful road freight operation, Europa also provides specialist air and sea, warehouse and showfreight services.
For more information, please visit: www.europa-worldwide.com