Microsoft joins 1.5C Supply Chain Leaders group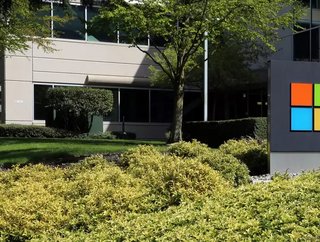 Microsoft has joined the 1.5C Supply Chain Leaders Group as it works towards decarbonising its supply chain and considers more sustainable practices.
Microsoft has today joined the 1.5C Supply Chain Leaders Group as its latest member alongside other major corporates such as Unilever, BT Group, IKEA, and Ericsson. The purpose of the alliance, launched in 2020, is to encourage small and medium-sized businesses to reduce their emissions and decarbonise their supply chains. 
The addition of Microsoft to the 1.5C Supply Chain Leaders Group now results in its members bringing in a combined turnover of USD$490bn. The group also encourages businesses to consider more sustainable, greener practices. 
Halve greenhouse gas emissions by 2030, net-zero by 2050
Members of the 1.5C Supply Chain Leaders Group have said they are committed to encouraging their small and medium-sized suppliers to reduce greenhouse gas emissions by as much as half before 2030. They also aim to achieve net-zero by 2050, recording their progress along the way. 
However, Johan Falk, Head of the Exponential Roadmap Initiative and Lead Author of the 1.5C Business Playbook, says that, in order to achieve this, the organisations should do their best to work together. "We are thrilled to welcome Microsoft to the 1.5C Supply Chain Leaders and to continue to build this initiative, together with other front runners in climate action. "To halve global greenhouse gas emissions before 2030 we need to accelerate next-generation value chains. And that will require radical collaboration", he said. 
"The 1.5C Supply Chain Leaders demonstrate the vital role that multinationals can play in accelerating climate action across their value chain by supporting and encouraging their suppliers to align with 1.5C targets - for instance through the SME Climate Hub", added Nigel Topping, the UK's high-level climate action champion for COP26. 
"Given the amount of suppliers multinational companies have, and with their huge purchasing value, this will be an exciting turning point - and we look forward to seeing exponential growth in corporate net-zero commitments as we work towards COP26", concluded Topping. 
Lucas Joppa, Chief Environmental Officer of Microsoft, expressed his excitement at working with other corporate organisations in the Supply Chain Leaders Group as they pursue ways to decarbonise their supply chains. He said: "We look forward to collaborating with other global corporate climate leaders and learning from each other to support our suppliers in taking climate action in line with science. Together we can move quicker".