McKinsey in recyclable packaging shortage warning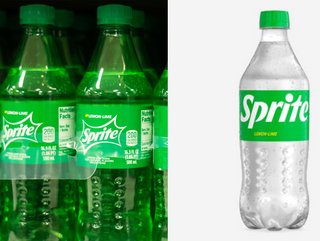 McKinsey says that to boost availability of recyclable plastics, organisations need to plan for circularity. An example it gives is Coca-Cola, which changed the colour of Sprite bottles from green to clear, making them more recyclable.
McKinsey says increasing use of recycled packaging materials will lead to acute shortages, and urges action on boosting recycled plastics supplies
The rising long-term demand for recycled packaging could lead to a supply shortage of recycled packaging materials, warns professional services giant, McKinsey.
In its paper, Filling the gap: Boosting supply of recycled materials for packaging, McKinsey warns that companies who seek to be sustainable by using recycled packaging could be thwarted because of a shortage of suitable materials.
"Collection levels of high-quality recycled material look set to remain almost flat, creating supply challenges for brand owners and packaging companies," the report says.
It goes on to state that, in the US alone, demand for recycled polyethylene terephthalate (rPET) will outpace supply by a factor of three by 2030.
rPET is a form of polyester and – as well as being used in fibres for clothing – forms part of many containers for liquids and foods.
As a result, of this supply-and-demand imbalance, McKinsey expects the difference in price between used and new rPET to rise significantly over the coming decade.
"The challenge for the industry is to unlock additional rPET supply," says McKinsey.
To help address this issue, McKinsey suggests a three-pronged approach to boost supplies, ensure access, and also design for circularity – that can be applied to rPET and other packaging materials.
Boost supply of recycled packaging materials
McKinsey says with more than 80% of rPET waste going unused, "opportunities exist across the value chain to boost PET recovery, from collection through to sorting and processing".
It adds: "Given that recycling programs are often organised at the local level, there are opportunities to form public‒private partnerships to increase local collection rates in areas with underfunded or nonexistent curbside recycling.
"At the same time investments in advanced sortation equipment at material recovery facilities are an additional avenue to increasing rPET supply."
It goes on to note that in Nordic countries national and state-level policies, such as extended producer responsibility and deposit-return schemes, are having a measurable influence on rPET supply.
Ensure access of recycled packaging materials
As rPET becomes increasingly scarce, McKinsey says securing access to it "will become critical for brands hoping to meet their recycled-content commitments".
It adds: "The range of strategic options for companies will vary depending on the local policy and the location of their manufacturing plants and sources of rPET supply.
It notes that "vertical integration with a recycler and long-term strategic partnerships or contracts with suppliers or competitors are viable models", both in the plastic-packaging industry and also for other materials, such as paper.
McKinsey also points out there have also been several small-scale efforts by brands to directly recover their own bottles from consumers.
"Although currently uneconomic, this approach may become viable if the value of recycled materials continues to climb and access to supply becomes more difficult," it says.
Design for circularity on recycled packaging materials
Brands can accelerate their path to reaching circularity by assessing ways to improve packaging design. McKinsey says this will ensure material is recovered from the waste stream.
It says solutions could range from moving away from coloured PET and improving labelling and product design, which it
It gives as an example Coca-Cola, who in July 2022, announced its Sprite brand would no longer use green-coloured PET plastic, which has historically been harder to recycle into future food-grade bottle uses.
"This change improves the circularity of Sprite bottles by avoiding them being converted into products such as carpeting or clothing, which generally cannot be recycled today."