Lack of transparency persists in fashion supply chains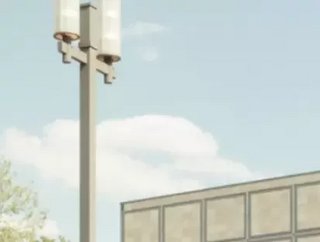 Fashion Revolution's new report 'Out of Sight' shows that supply chain transparency in 63 major fashion brands is increasing, but progress is slow
A lack of transparency from global fashion brands regarding the origins of their supply chains can allow:
Working conditions to become exploitative or unsafe 

Damage to the environment
The activism movement, Fashion Revolution, is using social media to ensure that anyone, anywhere, can find out how, where, by whom and most importantly, under what conditions, their clothes are made. 
The group assembled in 2013, following the collapse of the Rana Plaza building in Bangladesh, which killed 1,132 garment workers. 
In a new report 'Out of Sight', Fashion Revolution has revealed that the fashion industry has a long way to go and lot to prove, to show that it has made its supply chains sustainable. 
Brands still reluctant to disclose supply chain details
Key findings from the 'Out of Sight' report include:
Only 2 out of 63 brands are disclosing a full list of their textile production sites, an increase of one from last year

49 out of 63 brands are now disclosing the first-tier manufacturers where their garments are cut and sewn, an increase of two from last year

29 brands are disclosing processing facilities such as dyehouses, while only 28 brands are disclosing production sites such as fabric mills

44% of brands are disclosing at least some of their textile production sites. This is an increase of 13 percentage points since last year
Recognising the human and environmental impact of supply chains
Although Fashion Revolution sees any progress as a positive step, the movement wants brands to understand the urgency of taking responsibility for the impact of their supply chains.
"There is a real need for transparency beyond the first tier of manufacturing, where millions of hidden workers face labour abuses to make the fabrics in our clothes", says Ciara Barry, Policy & Research coordinator at Fashion Revolution. "Brands must urgently take responsibility for the environmental and human rights impacts across their entire supply chains. This starts with disclosing all textile production facilities in their supply chains." 
The company has shared a list of motions it would like fashion retailers to take on board: 
Brands and retailers must expand supply chain transparency by disclosing all textile production facilities in their supply chains

Citizens everywhere must call for greater transparency, by asking brands #WhoMadeMyFabric? on social media

Producers in the supply chain can share their stories using #IMadeYourFabric
Solidarity in the secondhand supply chain