Kuehne+Nagel and Lufthansa Cargo Partner on Synthetic SAF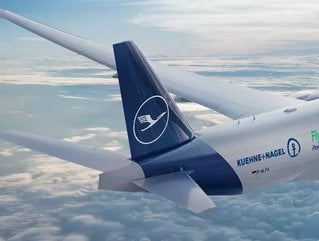 Logistics companies Kuehne+Nagel and Lufthansa Cargo partnere to promote and use 'fuel of the future' in world's first industrial-scale application
Kuehne+Nagel and Lufthansa Cargo have made a joint commitment to promote and use the world's first industrially produced synthetic sustainable aviation fuel (SAF). 
The companies will purchase 25,000 litres of the fuel annually for a period of five years, further reducing carbon emissions throughout their air logistics services. 
Yngve Ruud, Member of the Management Board of Kuehne+Nagel, responsible for Air Logistics, said: "I am delighted to see that time has come for synthetic SAF as the long‐term solution for aviation. By securing the first power-to-liquid fuel production together with Lufthansa Cargo, we are sending a strong message of commitment and collaboration, inviting our industry colleagues and customers to join us in creating the low-carbon economy of the future already today."
What is synthetic SAF? 
The synthetic SAF, also known as Power-to-Liquid (PtL) SAF, is produced by Berlin-based NGO, Atmosfair at a production plant in Werlte, Emsland. Synthetic SAF is distinct from bio SAF, a more common sustainable fuel for aircraft already used by both carriers. Bio SAF is produced using biomass from waste products and feed with low carbon content. The synthetic variant, which has to date only been produced in small batches in laboratory environments, is produced primarily from renewable electricity, water and carbon dioxide.
How Synthetic SAF is Produced
 
Electrolysers powered by renewable energy sources, such as solar or wind energy, are used to create green hydrogen 
Recaptured CO2 is converted into carbon feedstock and combined with the green hydrogen to produce liquid hydrocarbons
These are in turn synthesised and conditioned to produce a synthetic aviation fuel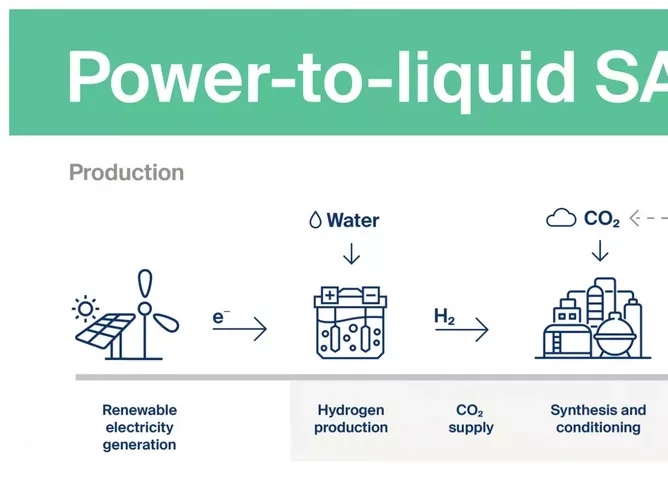 Because the the process fully closes the loop on emissions, synthetic SAF is seen as the future fuel for long-term sustainable aviation. The process, though currently costly, can be produced indefinitely and without reliance on the supply of biomass. 
"We clearly see the key to a sustainable reduction of our emissions in flight operations in the research and use of synthetic, sustainable aviation fuels," said Dorothea von Boxberg, CEO Lufthansa Cargo. "The fact that we are now pioneering power-to-liquid technology together with Kuehne+Nagel makes us particularly proud and shows once again that we are actively tackling our climate protection challenges."