IBM Watson AI XPRIZE; Leveraging AI for the good of people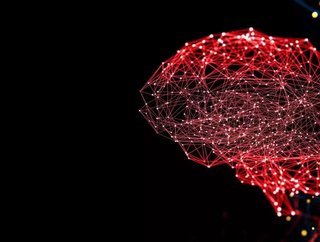 The IBM Watson AI XPRIZE finalists; Leveraging AI in the fight against human trafficking, malaria and mental health...
"THE IBM WATSON AI XPRIZE IS MORE THAN A COMPETITION - IT IS A FUTURE-THINKING INITIATIVE AIMED AT ESTABLISHING A MORE BALANCED DIALOGUE AROUND AI - IN PARTICULAR ABOUT HOW HUMANS AND MACHINES CAN COLLABORATE TOGETHER TOWARDS A BETTER FUTURE." — Amir Banifatemi, General Manager of Innovation and Growth, XPRIZE
With a mission to "bring about radical breakthroughs for the benefit of humanity" and believing that you get what you incentivise, XPRIZE uses large incentives to spur ideas and create an impact in five areas: Learning; Exploration; Energy & Environment; Global Development; and Life Sciences.
With a sweet little $5 million prize purse, the aims to demonstrate the power of AI in tackling global challenges. First launched in 2016, the competition looks to "accelerate adoption of artificial intelligence (AI) technologies and spark creative, innovative, and audacious demonstrations of the technology that are truly scalable to solve societal grand challenges."
Over the last four years, the competition has received 780 submissions, which were gradually narrowed down, leaving only 147 participants from 22 countries by 2017. Finally, the final three have been announced.
The submissions will be evaluated on four dimensions: achieved technical impact, evidenced real-world impact, scalability of real-world impact, and ethics and safety. The grand prize of $3 million will be awarded to "the team that is the most ambitious, audacious, and likely to achieve the spirit of the competition." The runner-up will receive a prize of $1 million, with third-place set to win $500,000.
Marinus Analytics; Fighting to reduce human trafficking 
from Pittsburg, PA, USA, has been selected as one of the finalists. A spinoff of Carnegie Mellon University and founded in 2014, Marinus Analytics uses AI and facial recognition solutions to fight human trafficking. 
"Every day, there are hundreds of thousands of ads online selling sexual services. Behind many of these are victims of human trafficking. The company's flagship tool, Traffic Jam, uses AI like facial recognition to help law enforcement find victims and enable them to take down organised criminal networks. Traffic Jam is a suite of analytics tools developed to help save precious investigative time to rescue vulnerable victims by quickly turning big data into actionable intelligence."
In 2019, Traffic Jam was used to identify an estimated 3,800 victims of sex trafficking.
Now that is the real prize.
"We are thrilled to have earned recognition for our efforts to use artificial intelligence and machine learning to assist law enforcement in the global battle against human trafficking," said President and Co-founder Emily Kennedy. "We plan to use any prize money we are awarded to supercharge our ability to find victims and detect the largest organised crime rings globally and expand our innovation to child protection and cyber fraud."
"We are excited to expand our efforts into new areas, including building tailored tools to help social workers, enriching outcome analysis, and enhancing motivational interviewing in the field," commented Cara Jones, CEO and Co-founder of Marinus Analytics. "We will also empower government agencies who enforce cybercrime regulations with the information they need to identify the largest streams of cyber fraud and online scams. These new areas will continue our strong mission of protecting the vulnerable and ending systemic exploitation."
 Alfred Health; Improving mental health
Based in Montreal, Canada, is a digital health company focused on clinical decision support in mental health, starting with depression. Using AI-based insights and best-evidence guidelines to personal treatment choices and enable better treatment management in healthcare. To improve their ML models, provides Alfred Health with millions of records of observational depression data.
Zzapp; Working to eradicate malaria
 Israel's leverages AI to mitigate the associated risks of malaria by identifying malaria hotspots. Currently deployed in Ethiopia, Ghana and Tanzania, ZzappMalaria's app works on low-cost phones most commonly used in developing countries and is designed to work in low connectivity environments. 
Although it feels to me like the prizes have already been one, all three finalists will need to give one final pitch later this year for a chance at the cool $3 million.