IBM Powers New Sustainable UK Fashion Supply Chain Platform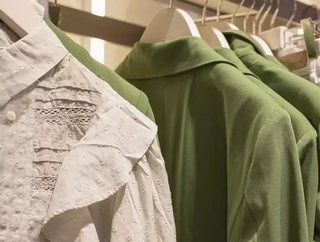 IBM's blockchain AI, and cloud technology, will underpin a new platform to bring greater transparency and sustainability to the UK fashion supply chain
IBM is among a consortium of technology companies partnering with the UK Fashion & Textile Association (UKFT) to pioneer a platform to drive greater transparency, sustainability and profitability in the UK's fashion supply chain. 
Alongside IBM, Tech Data, and the Future Fashion Factory will collaborate with a number of the biggest fashion brands in the UK, including H&M, Next, New Look and textile manufacturer Laxtons, to develop and pilot the platform. 
Adam Mansell, CEO of the UKFT, said: "A strategic goal for the UK fashion and textile sector is to become synonymous with sustainable and ethical products, processes and production. This project aims to promote greater transparency in the industry to ultimately enhance the competitiveness of UK textile and garment manufacturers, while reducing the environmental and ethical impact of the sector."

IBM Technology Underpins New Sustainable Supply Chain Optimisation Platform

The Sustainable Supply Chain Optimisation will operate on a combination of IBM's blockchain and AI technologies running on the IBM Cloud, and will be prototyped during a nine month project. The UKFT says the blockchain technology will enable greater supply chai transparency, while AI will detect supply chain disruption and provide real-time insights for analysis of current business performance, rapid problem solving and optimisation of business flows. 
The platform, funded by a £1.4m grant from Innovate UK, part of UK Research and Innovation, will be open source to make it accessible throughout the entire fashion value chain.  
Roberto Battistoni, Consumer Products Business Development Lead at IBM, said: "This project brings together the key players needed to improve trust across the full supply chain. At the same time, there is also an opportunity to reduce waste and have a lasting impact on the use of the earth's resources."
Cleaning Up the Fast-Fashion Supply Chain

The fast fashion industry is one of the most polluting in the world, and has come under fire in recent years for alleged slave labour and greenwashing. Earlier this year, fashion group Boohoo moved to tie executive bonus payouts to demonstrable improvements in working conditions and other ESG commitments throughout its supply chain, after being forced to cut ties with more than 400 suppliers over poor labour practices. 
Speaking to Supply Chain Digital's August issue, Sara Swenson, Global Senior Manager Sustainability at Avery Dennison, explained how shifting consumer habits was shaping a more environmentally unsustainable industry - and how technology could be key to changing that. 
"Technology is probably going to be the easiest way to create data to show that brands are making more sustainable actions, that they are not just greenwashing their sustainability progress," Swenson said. "It also gives supply chain stakeholders the right to ask questions and engage, as well as consumers to understand 'if you make this choice in how you're going to dispose of our garments, this is going to be your environmental impact. So it provides the right data that's available to both the consumer and the brand and other stakeholders to make those choices."