How is Unilever driving equality in its supply chain?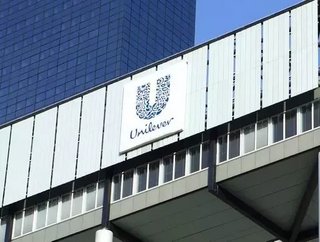 Unilever outlines sweeping pay reform and a renewed pledge to raise the standards of living and education across its global supply chain...
Unilever today outlined its roadmap to drive equality and raise the standards of living for all people who work across its global supply chain. 
The commitments trace a path towards better pay, greater opportunity for educational development, and purposeful inclusion of businesses owned and operated by under-represented communities around the world. 
The consumer goods giant says its efforts will tackle what it believes are the two biggest obstacles facing society in the years ahead: climate change and social inequality. Its mission is to implement sweeping change by 2030. 
Alluding to the impact of COVID-19, Unilever chief executive Alan Jope said: "The past year has undoubtedly widened the social divide, and decisive and collective action is needed to build a society that helps to improve livelihoods, embraces diversity, nurtures talent, and offers opportunities for everyone.
"We believe the actions we are committing to will make Unilever a better, stronger business; ready for the huge societal changes we are experiencing today – changes that will only accelerate," he continued. "Without a healthy society, there cannot be a healthy business." 
What has Unilever promised? 
Unilever's pledge to raise the global standard of living will focus on three key areas of improvement: 
Better pay
Everyone who directly provides goods or services to Unilever must earn at least a living wage by 2030. Suppliers must pay their workers enough to afford fundamentals such as food, water, housing, healthcare and clothing, as well as having enough left over to "participate fully in their communities". The goal is to help break the cycle of poverty. Unilever says it will work with NGOs, governments, suppliers and other businesses to enact systemic change and be a torch bearer for the global adoption of the living wage.
Inclusivity and diversity
Unilefer has pledged to spend €2bn annually with suppliers owned and managed by underrepresented groups. This will be implemented by 2025 and covers SMEs run by women, marginalised racial and ethnic groups, people with disabilities, and members of the LGBTQI+ community. The company already champions diversity internally, and says it will continue to promote inclusivity in its leadership teams, and remove barriers in its recruitment process. 
Education and skills
Workers will gain better access to education and resources to learn new skills that will prepare them for the future, Unilever says, helping communities develop resilience against shifts in employment. Part of the initiative will focus on equipping young people for the digital age, giving them the modern skills and expertise to flourish and lead the industries of tomorrow. 
Why now? 
Unilever is one of the biggest companies in the world to propose such a concrete manifesto for far-reaching equality. Oxfam, which worked with Unilever on the reforms, welcomed the changes. Gabriela Bucher, an Executive Director at the charity, said: "Unilever's plan shows the kind of responsible action needed from the private sector that can have a great impact on tackling inequality, and help to build a world in which everyone has the power to thrive, not just survive."
But as well as philanthropic aims, the mission will also likely support Unilever's future commercial goals and stability: better standards of living promote a stronger economy. Companies who take a proactive stance in purposeful change are also more attractive to consumers, studies have found. 
A survey of 8,000 people conducted in 2020 found consumers are "four to six times more likely to trust, buy, champion and protect those companies with a strong purpose", whether that's a drive for societal change, a focus on environmental sustainability, or a commitment to supporting other major global issues. Almost all those questioned said they believe it is important companies have a purpose, and would reward them for it either by buying their products, recommending them to friends and family, or forgiving missteps along the way.