How logistics became an essential service during COVID-19
By Jon Stockton, VP Ground Operations UK, FedEx Express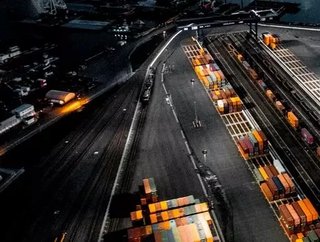 Logistics companies have played a unique role throughout the COVID-19 pandemic and will be a key part of the economic recovery...
Whether delivering essential Personal Protective Equipment (PPE) around the world or supporting small- and medium-sized enterprises (SMEs) as they adapt their business operations, the logistics sector has helped ensure the global flow of goods and has provided an essential service for our society during this unique time in our history.
As lockdown restrictions begin to ease across major European cities, it is time to ask ourselves what the 'new normal' will look like and what changes we want to see from a pre-pandemic world. Many will see it as an opportunity to reset and re-evaluate their operating model. Too often, logistics is overlooked as a crucial cog in this model, allowing businesses, individuals, and societies to connect and grow together. 
The pandemic has highlighted this need for connection more than ever before, underlining our reliance and dependence on technology to keep the economy moving. It has also demanded agility and, with over 47 years of experience in implementing contingency plans, FedEx has been able to respond quickly, making the necessary adjustments to minimise impact to our customers. 
FedEx has played a critical role in transportation of COVID-19-related supplies, including but not limited to PPE, clinical trials, and medical equipment into and across Europe, and around the world. We've delivered over two million face masks across Norway, over five million masks from China to Belgium and have also shipped over 2,000 protective screens to shops and pharmacies across the UK, to name a few.
During the pandemic, we've seen the need for a connected supply chain become ever more apparent. One small breakdown in a complex network can have a major impact for businesses during uncertain times. A connected supply chain will help ensure visibility for every link in the network, allowing all parties to respond to any possible changes to the shipment. For example, the pandemic has driven a rise in demand for business-to-consumer trade, with some domestic suppliers struggling to keep up, while urgent shipment of medical supplies internationally has added to this pressure. Thanks to a connected supply chain network, FedEx has been able to prioritise handling of medical and humanitarian supplies for our partners and non-profits, while continuing to support existing customers.
As a direct result of the information-intensive nature of our operations, FedEx has been able to quickly respond to this shift in demand. We are one of the few companies globally with the capability to keep commerce moving while responding to the added demand for emergency aid. We are protecting our customers' base volumes to the greatest extent possible and working together to find solutions, something which is especially important for the millions of small businesses that depend on us.
If recovery from this pandemic offers an opportunity to reset our ways of working, it is time to bring the essential role of logistics to the forefront of everyone's minds. Without the agility, flexibility and efficiency of essential service providers, we would be facing a radically different situation in terms of supporting those who need it most. Robust logistical networks will continue to connect countries around the world, ensuring the flow of goods and commerce as we face an uncertain economic future.