How incorporating IoT into the cold supply chain could save florists millions this Mother's Day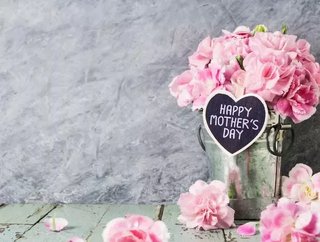 A leading expert claims that the flower industry could save hundreds of millions of dollars just by ensuring supply chain efficiency in the lead-up to M...
A leading expert claims that the flower industry could save hundreds of millions of dollars just by ensuring supply chain efficiency in the lead-up to Mother's Day.
Shipments in the floral industry spike ten-fold in the lead up to Mother's Day and an estimated $2.6 billion is expected to be spent in 2017 even though it's estimated that 40 per cent of flowers are never even sold.
David Bairstow, Product VP at location specialists Skyhook, reckons that incorporating the internet of things into the cold supply chain could result in massive savings.
He said: "Supply chain is an industry born out of economies of scale. The same applies to the cost of implementing IoT, as scale increases, return on investment increases. It costs pennies to ship individual flowers; however, using supply chain insights to increase efficiencies and reduce waste, can quickly pay for itself.
"Factoring in that the 40% waste due to unsold flowers amounts to $1.04 billion, it is evident that there is massive scope for improvement. If introducing IoT into the cold supply chain leads to decrease in waste by even 10%, that would result in more than $100 million of savings."
Companies like KaBloom are constantly optimizing the day-to-day supply chain over time to achieve the most efficient path to the consumer. They see a ten-fold increase in volume on days like Mother's Day and Valentine's Day and their supply chain remains largely the same, except for the increased volume on those holidays so if the day-to-day efficiencies are optimized, the likelihood of failures happening on the busiest days can be drastically reduced.
David Hartstein, CEO of KaBloom, explained where some of the problems can lie. He said: "Supermarkets, in particular, get their flowers earlier because volume goes up by ten times the amount for roses, for example, so the distribution part throughout the supply chain is the same, but you are bringing in ten times as many flowers.
"It could be three weeks prior to the holiday those flowers are being put into refrigerators in Miami. However, after it arrives throughout the process, there are many delays. Many temporary workers are hired to cover volume so quality can diminish drastically due to quantity."
"In our case, one time, a driver was making a large delivery for us. When he was going through Atlanta, he decided he didn't want the job anymore, so he left the truck and went back to Miami. In another incident, the truck was very late and when that happens, you struggle and have to look for flowers elsewhere."
According to Hartstein, having something like this happen before a holiday like Mother's Day can have massive implications. An average truck carries 700 to 800 boxes at this time of year, with each box being valued at around $200, so overall, it could easily cost in the region of $140,000.
With that kind of risk level in mind, Bairstow has this advice for florists in the lead up to next Sunday.
He added: "The cold chain should include technology to monitor factors like temperature, humidity and location of product along the chain; science to understand the limitations of perishable goods and ability to ensure optimal freshness and efficiency of process – these are the optimal steps to be taken along the way through the path from source to consumer.
"Cal-Amp is an example of a company that is really advanced in the cold-chain and supply chain space. Their solutions provide real-time visibility for in-transit perishable goods, monitoring and alerting of critical in-transit temperature-related movement of goods while assuring compliance with regulatory requirements.
"They are a great example of using IoT technology to provide the most efficient cold chain while helping their customers continuously improve performance while preventing risk or loss."