How cloud technology can power a sustainable construction supply chain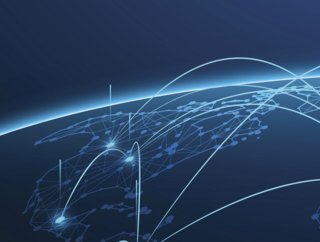 Adjuno is part of Cargo Services Group, a well-established global freight forwarding company with annual turnove...
Adjuno is part of Cargo Services Group, a well-established global freight forwarding company with annual turnover in excess of $1bn. Starting out as an in-house software team, over the years that team has become a department branching off into other services. These were brought together in 2016 to form Adjuno and go to market directly offering out of the box, real time and tailored cloud software solutions working with companies of all sizes across industries, including AXA Insurance, Marks & Spencer and John Lewis.
Adjuno's Business Development Director Alan Gunner explains that its modular software is offered subscription based with hosting and integrates with any ERP system. The name Adjuno is derived from the Latin word, which means 'Unite'. "It's a word that embodies what we can do for you," affirms Gunner.
"With business operations being conducted on an increasingly global basis, we recognised there was a need for companies to have a single 'United' community, particularly within the supply chain arena. This is so that optimal levels of efficiency and quality could be achieved. Our business was formed based on this simple yet powerful concept. We develop, deliver and support cloud-based B2B SCM software solutions that revolutionise the way businesses operate."
Click here to read the June edition of Construction Global magazine
Adjuno offers a range of modules that support the end to end supply chain journey for its customers and can also support the construction industry. "It starts with bringing suppliers on board; on to manufacturing, managing raw materials and ethical standards right through to helping customers manage their product with accreditation, legislation, design specs, pricing – anything to do with product lifecycle management," reveals Gunner. "We then look after the physical movement of goods all the way up to container level visibility across multiple modes of transport towards delivery at a DC (distribution centre). Generally, that's where our involvement ends as we don't cover last mile delivery."
What trends is Gunner seeing in the industry that can support the needs of construction supply chains? "Around 60% of the UK's top retailers are using an Adjuno solution," confirms Gunner, who notes a clear step by construction firms towards understanding how they can make the supply chain more efficient being driven by two key factors. "One is the need to have more control from a sustainable/ethical perspective because today it's not acceptable to not know where goods are coming from, how the raw materials were produced or how the workers at a given factory are being treated.
"Of course, the second driver is cost and efficiency where we're seeing companies pushing to understand what they can do better. Gone are the days when supply chains were just there to support core purpose and getting products into stores to sell. Our customers are looking at speeding up their processes, with less friction, while gaining insights from data they collect to become more cost efficient. We're being asked more and more to leverage the historical data we have. As a business we go back more than 20 years providing supply chain solutions so we're looking at ways of turning that experience into actionable insights."
From a construction industry perspective, Gunner remembers a meeting he had with the team at industrial building materials company James Hardie during this year's annual Multimodal event for the logistics industries. "It highlighted the fact that though retailers lead the way in supply chain evolution, construction companies like theirs are keen to leverage those learnings and take inspiration from what the typical high street retailers have done and apply those skills and habits to their business. We're here to help unlock those learnings."
What advice would Gunner give to construction firms navigating their supply chain challenges? "We would encourage anyone with a supply chain to look at it with some professional honesty and ask themselves how they can do it better. Is it running as efficiently, quickly and cost effectively as possible? These are difficult questions that help you start to peel back the layers and see what positive changes can be made. When we engage with a prospective client it typically involves doing some client analysis and evaluation to ratify and verify work they've already completed, or carrying out a full study on their behalf." Gunner believes there is still much room for improvement: "It's quite frustrating for companies because there are often false horizons when you find another aspect of the supply chain that should be upgraded. We would encourage them to be open to new ways of working, implementing new systems to move away from their heavy reliance on spreadsheets and email. The old systems are convoluted and we can help cut through that and streamline processes, but it requires them to be open minded."
Adjuno has two decades of experience to draw on which Gunner feels sets it apart from other operators in the market. "We've got a huge amount of data to mine from which has allowed us to develop 18 different modules that can take an operation from sourcing raw materials through to delivering into a DC. That breadth of solution, and the depth each solution goes to, is quite unique in the market. You can get FRM, PLM and logistics solutions but we're one of the few, if not the only one, to deliver them as one end-to-end solution."
Gunner highlights how a sustainable and ethical approach to the supply chain is available as an out-of-the-box solution from Adjuno. "Our Ethical Audit module supports a sustainable approach with a raft of functionality to help an organisation monitor the practices in their factories. Part of that is understanding, particularly for fashion retailers we deal with, where their fabrics are being made, where the raw materials are coming from and how the workers making them are being treated," he explains. "At a basic level the Ethical Audit is a repository of all that information which is then visible and has the ability to be interrogated to understand how things are working. Allied to this are gates and standards that suppliers have to achieve, and be recognised by, so the retailer is able to monitor the procurement."
The next step for Adjuno is to further leverage predictive analytics and machine learning. Gunner maintains that on the back of the amount of data Adjuno is collecting, it can start adding a layer of intelligence for its customers to provide insights and suggest what they could or should be doing as a result. It can make those decisions quicker and easier and take some of the guesswork out of the process. "Data flows, product flows, lead times, weather patterns, shipping patterns – you name it and we've got a view on it," says Gunner. "And we're able to offer some kind of trend analysis for each particular shipment."
However, Gunner predicts the implementation of supply chain solutions is going to get tougher before it gets easier as organisations unearth new challenges. "You can't manage, what you can't measure," he warns, "though Adjuno is already providing solutions for the more forward-thinking retailers. If the sustainability-oriented user group we ran last year is anything to go by, we'll see a number of retailers collaborating and sharing best practice to leverage each other's work for mutual gain. It's certainly an area where the competitive and political challenges are far less prevalent."
It's why Gunner believes the future is bright. "We want to grow and remain profitable while delivering an exciting roadmap of products – all oriented around intelligence and predictive analytics. From a market perspective, we want to understand what people are challenged with and find ways to help overcome those obstacles to deliver renewed efficiency and sustainability."