Help consumers be sustainable, IBM's Hinish urges businesses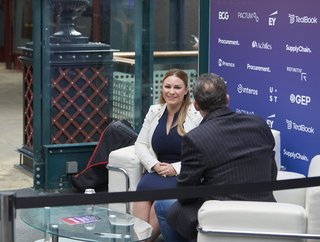 Sheri Hinish, IBM Executive Partner Sustainable Supply Chain, being interviewed by Supply Chain Digital Editor in Chief Sean Ashcroft at Procurement & Supply Chain LIVE, in April 2022.
At Procurement & Supply Chain LIVE, IBM's Sheri Hinish discusses the barriers to environmental sustainability & how organisations help customers be green
April 2022, Procurement Magazine, Supply Chain Digital and Bizclik Media Group returned to the Tobacco Dock (London) to host our second Procurement & Supply Chain LIVE.
Dubbed 'The Risk & Resilience Conference' the event featured keynotes, roundtables, Q&As, and 1-2-1s from inspirational and knowledgeable leaders in the procurement and supply chain space.
Sheri Hinish, Executive Partner, IBM Sustainable Supply Chain, Finance and Circularity, delivered a keynote on the barriers to environmental sustainability and how organisations can navigate them.
"Sustainability is not someone else's problem," Hinish began. "More than 50% of CEOs believe that business leaders must take responsibility for the business impact on communities in which they operate."
However, according to Hinish there is a gap when it comes to strategy leading to action. She said that while 86% of CEOs have a sustainability strategy, only 35% have acted on them.
Explaining this fact, she said: "I think it's largely because it's really hard to operationalise bold sustainable development goals and make it real. We know that sustainability is good for business, it's good for the planet, but how you actually do that is a bit murky."

Sustainability must be embedded in decisions - Hinish
Hinish added: "There are a number of things driving this. We know that there's increased regulatory pressure. We know that technology has also been a barrier and that ROI has been a bit unclear. But when people actually make it real, they embed ESG in decision making."
She described such organisations as "Sustainability Trailblazers", adding: "They lead with purpose. They engage the supply chain, stakeholders, customers, and the associates that makes up the fabric of your enterprise. And that's when magic things happen."
Asked how important it is that businesses help consumers make sustainable choices, Hinish said: "I think that the threat of transparency is really important. When you think about this through a supply chains lens, then they're the demand signal.
"It doesn't necessarily mean sharing every single detail, just giving folks the right information to make decisions that are sustainable, whether this is responsible sourcing, protecting human rights or that you're choosing a brand that is responsible in terms of carbon emissions reduction. That is giving people the right information to fundamentally be connected to something bigger than themselves."
To watch any of our other speakers from Procurement & Supply Chain LIVE: The Risk and Resilience Conference, click here.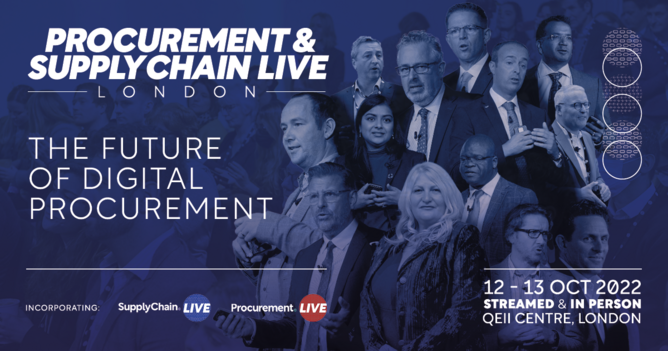 PROCUREMENT & SUPPLY CHAIN LIVE LONDON 2022

This October, Supply Chain Digital and Procurement Magazine return to London for an all-new event - PROCUREMENT & SUPPLY CHAIN LIVE LONDON 2022.
Click here, to find out how you can attend PROCUREMENT & SUPPLY CHAIN LIVE LONDON 2022.
Held at the QEII Centre between the 12th and 13th of October 2022, BMG's all-new hybrid event incorporates two zones - SupplyChain LIVE and Procurement LIVE - to create a single EXPO style event.
PROCUREMENT & SUPPLY CHAIN LIVE LONDON 2022 will give those attending the chance to showcase their values, products and services to partners and customers.
To find out more about PROCUREMENT & SUPPLY CHAIN LIVE LONDON 2022, click here.