Gap Inc. launches gender equity drive in global supply chain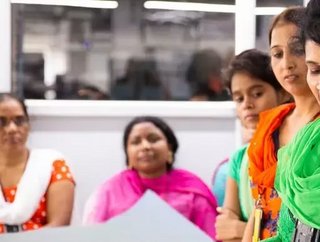 Fashion and lifestyle group outlines major investment in addressing gender equity and improving the lives of women throughout its global supply chain...
Fashion and lifestyle group Gap Inc. has joined a new collaborative initiative to enhance the role of women and address gender equity throughout its global supply chain. 
The company partnered with a collective of women and labour advocacy groups, including including Business for Social Responsibility, ILO-IFC Better Work, and CARE, to launch [email protected], a programme backed by Walmart and the Internartiona Center for Research on Women. Its aim will be to build and deploy initiatives that are "sustainable, systemic, and scalable" in positively impacting the lives of women in its supply chain, and ensuring workers feel valued and supported. 
"Gap Inc. is proud to be a founding member of [email protected], recognising the opportunity it presents to reach millions of women with proven programming and tools they can use to uplift themselves and their families for generations to come," said Mary Beth Laughton, President and CEO, Athleta.
Gap Inc. is the parent brand of fashion and lifestyle brands such as Gap, Athleta, Old Navy, Banana Republic, Intermix and more. Group net sales for 2020 reach $13.8bn. 
Commitments for 2025
The company has also announced a broader commitment to invest in empowering women, laying out a roadmap for the next four years. By 2025, it says:
100% of strategic factories will be participating in [email protected]
The Athleta and Gap brands have also committed 100% of their factories to participation in [email protected] by 2025
100% of strategic factories will have achieved gender parity at the supervisor level
100% of workers employed in strategic factories will have their voices heard through gender-equitable workplace committees
100% of factories will have prevention and response management systems and training to address gender-based violence
P.A.C.E programme picks up pace 
These commitments follow previous gender equity programmes which, the company says, have successfully impacted the lives of hundreds of thousands of women. To date, 800,000 women have completed Gap Inc.'s Personal Advancement & Career Enhancement (P.A.C.E) programme. 
Launched in 2007, P.A.C.E was established to "unlock opportunities" for women working in the garment value chain, equipping them with life skills to improve both their professional and personal lives. Gap Inc. says that participants report higher self-esteem, are more confident in communicating and have improved financial literacy skills. It is on track to reach 1 million women by 2022. 
Top image: Gap Inc.