Firms 'over-reached on sustainability targets' - Bain report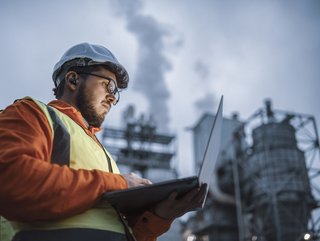 Bain & Company report released during Davos summit suggests 31% of businesses did not come close to hitting ambitious 2020 carbon emission targets
Nearly a third of organisations globally failed to meet their net zero carbon emissions targets for 2020, research from Bain & Company suggests.
Bain's study shows that 31% of businesses who set and published 2020 Scope 1 and 2 emission reduction did not meet them, with more than a quarter missing their sustainability goals by as much as 80% in some cases.
The research was released at the World Economic Forum, being held from May 22-26 in Davos, Switzerland.
The report also reveals the wider picture of sustainability challenges that businesses face, as they struggle to meet the raft of net zero commitments made to investors, regulators and the public.
Ambitious carbon pledges leave C-suite overwhelmed - Bain
Bain & Company say many organisations are not following up ambitious pledges with effective action, with many C-suite execs feeling overwhelmed by the scale of the challenge.
Bain & Company's research outlines five areas organisations can target to deliver on sustainability promises:
Be aware of the direction of travel, notably in the realms of regulation and technology.
Strengthen investor dialogue on green ambition.
Decarbonise with customers in mind by working backward across offerings, operations and the supply chain.
Collaborate. Engage the wider ecosystem of customers, suppliers, peers, governments and civil society.
Create 'net zero heroes', by upskilling key employees to create a green middle-management layer.
COP26 led to sustainability over-reach, says Bain
Bain Senior Partner in Carbon Transition Impact Torsten Lichtenau says the problem of sustainability over-reach has its origins in COP26, in 2021.
"That was a time of ambition," he says. "But in 2022 the focus is shifting to delivery against that ambition, and monetising low-carbon leadership with customers in order to be able to reinvest in the topic."
Jenny Davis-Peccoud - Bain Head of Global Sustainability & Responsibility - agreed that
CEOs were "bold in setting ambitious targets" but that the roadmap to full delivery "is still unclear and highly challenging".
She added: "Successful leaders bring together what we call 'dreamers' and 'doers' in their executive teams to get to pragmatic solutions to visionary goals, steering toward net zero, even through the macroeconomic and political turbulence in which we find ourselves."