Efficio finds CPO ESG-disconnect with procurement teams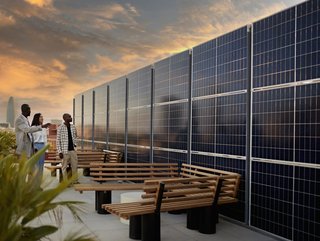 An Efficio study suggests that sustainability initiatives too often fail to translate into action, because CPOs are fixated on cost, rather than value.
Efficio study finds 93% of senior execs rank cost-control above ESG as a priority, and CPOs disconnect with procurement teams is blamed for ESG inaction
Controlling costs is a higher priority for executives -- including chief procurement officers -- than driving sustainability initiatives, new research suggests.
A report called Bridging the Gap, from procurement and supply chain consultancy, Efficio, suggests that more than nine in ten (93%) of business leaders believe revenue maximisation is 'important' or 'very important' to their business strategy, compared to the 66% who say the same of implementing net zero plans, such as controlling Scope 3 emissions in the supply chain.
Efficio says the findings bring into even sharper focus the key role procurement leaders must begin to play if board-level plans on sustainability and ESG are to be translated into meaningful action.
The report highlights a disconnect between chief procurement officers (CPOs) and procurement teams, with CPOs fixated by "compliance-based metrics rather than core ESG issues". It also says too many CPOs fail to act upon sustainability opportunities flagged by team members who are involved in the daily management of goods and services.
CPOs just one reason procurement teams struggle on ESG
CPOs are listed by respondents as just one of many reasons that are limiting their ability to implement ESG initiatives. Others include:
Ability to react to disruption (49%)
Sourcing from more localised suppliers (47%)
Significant cost fluctuations (46%)
Capacity constraints (44%)
Fluctuating supply (42%)
Identification of alternate sources of supply (36%)
Efficio suggests three steps that procurement teams can take to move forward on implementing ESG goals:
Communicating value by making it clear what the opportunity are, exactly, from positive action, as well as the costs of inaction.
Establishing credibility, by being honest and realistic about resources, timelines, and obstacles.
Delivering results, through quick wins and measurable results.
The Efficio study involved in-depth surveys and interviews with 1,000 business leaders and procurement professionals. Efficio Principal Edward Cox said its aim was to "determine the true state of the ESG agenda and its relationship to procurement and procurement professionals. He added that it's vital CPOs remember that sustainability and ESG are mission-critical concerns.
He said: "We wanted to know if we are set for success and, if not, what's going wrong and what needs to change.
"We're seeing greater scrutiny from consumers, financial markets, governments, and employees, and this means businesses have had to evaluate how they measure up against an array of ESG issues."
These issues, he says, present "a prime opportunity for businesses to foster innovation, increase worker productivity and loyalty and heighten corporate reputation".
He adds: "Procurement's direction has shifted from absolute cost to total value, where sustainability is a key value-lever."