Ecovadis and Vizibl on responsible sourcing strategies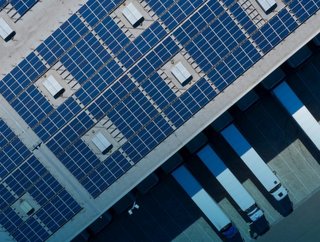 David McClintock of Ecovadis and Vizibl's Mark Perera on why sustainable supplier sourcing requires both vendors and suppliers to be part of the solution
The global move to net zero has to be a team effort, with governments, businesses and individuals all working together for the same goal. In the same vein, then, it's vital for organisations and their suppliers to collaborate to the same end ‒ especially with Scope 3 supply chain emissions making up an estimated 80% of the carbon footprint of any business.
Responsible sourcing, also known as 'supply chain responsibility', is a voluntary commitment by companies to take into account social and environmental factors when managing their relationships with suppliers.
There are numerous independent bodies that help companies develop their approach to responsible sourcing. One such guide is from the International Chamber of Commerce (ICC), which is a series of steps based on real-life experiences collected from ICC member companies worldwide.
Guides are helpful, but the reality is that businesses have to exercise their own judgement on responsible sourcing, and it's a complex area to dig through.
How, for example, can an organisation identify a supplier who is likely to be a strong collaborator on sustainability?
"Procurement needs to have insight into the maturity of the supplier's management system across key sustainability topics," says David McClintock, Marketing Director at EcoVadis, one of the world's leading providers of sustainability ratings.
Identifying supplier performance on ESG issues
McClintock says this should include areas such as environment, labour and human rights, ethics and also, crucially, how the supplier itself is performing in assessing its own tier 2 and 3 suppliers. "This insight will involve not only data collection and validation," says McClintock, "but also the monitoring of multiple data sources to assure reliability."
He adds: "Suppliers who respond and engage in a sustainability assessment, and who can show an improvement journey, is a strong sign that they are willing to make sustainability part of a long-term relationship."
Asked the same question, Mark Perera, CEO of leading supplier collaboration and innovation platform, Vizibl, said that, with regards to broader ESG goals ‒ such as supplier diversity or fair living wages across the supply chain ‒ it is feasible to identify those who have shown a willingness to collaborate.
He says: "Partners who are enthusiastic to set mutual objectives, who are willing to share data and insight, and who contribute innovative ideas, are likely to be strong collaborators across the board. Organisations should consider re-sourcing for products or services provided by suppliers who demonstrate no willingness to collaborate going forward."
Things get complicated on Scope 3 emissions - Vizibl
Nevertheless, Perera feels that, when it comes to Scope 3 emissions, it's important that businesses remember "it is not just a question of identifying suppliers who are likely to be strong collaborators on sustainability".
"You have to also look at the groups of suppliers that have the most significant impact on whether or not you'll meet your sustainability goals," he says.
"Those most willing to collaborate are not necessarily those who will have the most impact on strategic goals around emissions ‒ and it's important to keep organisation-wide objectives front of mind.
"Emissions goals especially tend to be of huge strategic importance to a business, with most large organisations having publicly pledged reductions. On Scope 3 emissions reductions, prioritising the building of robust partnerships with incumbent suppliers, with a view to fostering sustainable collaboration in the longer-term, should be a top priority."
Continuing this thread, Perera says businesses who view sourcing as a means to meet sustainability goals should remember that, while sourcing strategies "impact pre-contract to point of contract activities with suppliers", most organisations have a large number of incumbent suppliers that have been contracted for many years.
Strengthen relationships with existing suppliers
As a result, Perera believes that meeting wider sustainability goals must also include working effectively with existing suppliers.
"We often think of this as being the carrot versus the stick mentality, so that instead of tailoring suppliers to your needs, it is more beneficial to tailor your approach to them, to encourage progress towards sustainability goals.
"Seeking 'customer of choice' status with strategically important suppliers on sustainability goes a long way to ensuring this engagement. This entitles the buying organisation to better engagement, priority access to capacity in times of scarcity, and first-in-line access to supplier innovation.
"But customer of choice status isn't achieved overnight. You have to demonstrate that you'll take positive, mutually beneficial action with these supplier stakeholders, and that you will guard their interests besides your own."
Large businesses are, of course, forever onboarding new suppliers, and McClintock says that this is why it's important that new suppliers are made aware of sustainability-related expectations during initial engagements.
He says: "The procurement organisation must integrate sustainability performance into the sourcing process. They need weighted request for proposal (RFP) criteria and supplier relations management (SRM) touchpoints.
"Procurement teams should set minimum eligibility conditions so that prospective suppliers can provide some indicator of their engagement in sustainability."
Monitor and nurture supplier sustainability performance
McClintock says that, beyond the initial screening process, setting expectations and ongoing monitoring are both important if companies are to "engage suppliers in a continuous improvement journey".
He adds: "No supplier ‒ or buyer, for that matter ‒ is perfect on any sustainability topic. Discontinuing a supplier with a low sustainability score and onboarding a new supplier is expensive, and should be an exception.
"Long-term relationships with suppliers who are committed to progressing on the journey is a more reliable path ‒ even if they don't have exceptional performance or scores at the beginning."
He says this relies on a procurement function that is able to guide suppliers and prioritise performance areas needing improvement.
"If improvement is needed, then this requires resources around learning and capacity building to help get them there," explains McClintock.
He adds that organisations can also accelerate their sustainability programmes by seeking sustainable supply chain initiatives within their industry sector and identifying peers with whom to collaborate.
"This will give them an opportunity to develop common approaches for assessing and monitoring suppliers, and could also help manage costs," he says. "Aligning on common methods of supplier-performance assessment creates more value for suppliers and increases their incentive to participate."