eCommerce Returns; The Nightmare After Christmas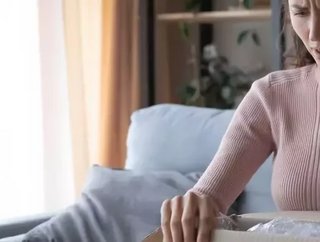 UPS Forecasts record-breaking returns, expecting to see a 23% increase over 2020 peak period...
UPS said Thursday it expects returns traffic to rise 23% by week's end compared to the highest-volume returns period during the 2019 peak-season cycle. According to Freight Waves, the Atlanta-based company said it expects to handle 8.75 million returns parcels this week.
The increase is being to more flexible return policies implemented by retailers to combat the challenges of retail during Covid-19 and increased eCommerce. For many online shoppers, frictionless, worry-free returns are one of the caveats to purchasing online. 
"With the rise of eCommerce, returns are becoming a more consequential factor in a consumer's decision about where to spend their dollars, and we're seeing more consumers checking return policies and options before they even make a purchase," Tobin Moore, Co-Founder and CEO of Optoro told UPS.
The research agrees. A UPS study found that:   
73% of shoppers surveyed said the overall returns experience impacts their likelihood to purchase from a retailer again.
68% of survey respondents agree that the returns experience shapes their overall perceptions of a retailer.
42% said free return shipping contributes most to a positive returns experience.
Metapack's Guide to Returns found that 50% of shoppers had abandoned a purchase due to a lack of return options.
According to the same survey, 56% of consumers had been deterred from shopping due to an eCommerce site's returns policies.
Easy, friction-free return policies may keep customers happily shopping online during a global pandemic. But as online sales boom, so do returns, "Shoppers return 5 to 10 per cent of what they purchase in store but 15 to 40 per cent of what they buy online," David Sobie, co-founder and CEO of Happy Returns told CNBC. And it's our environment that pays the price.
In the US alone, returns create of landfill waste, contributing 15 million metric tons of carbon dioxide to the atmosphere, equivalent to what 3 million cars would emit in one year.
And it doesn't look to be getting any better. Over the next few years, as eCommerce continues to grow, globally, "the amount of returns is going to be over a trillion dollars a year," Tobin Moore, the CEO of Optoro said.
So, what can we do about it?
Well, retailers can try and reduce return rates by not making it so easy on customers. However, a Rebound survey found that negative returns experiences can deter customers from shopping with a brand again. So let's be honest, unless consumers change their buying habits, that's not likely to happen.
looked at the habits of serial returners, shoppers who deliberately over-order so that they can keep the items they want and return the rest and found:
30% of shoppers deliberately over-purchase and subsequently return unwanted items.
19% admitted to ordering multiple versions of the same item so they could make their mind up when they're delivered.
So perhaps, as we all continue to find joy in our days by perusing the digital shopping aisles, we could remember to take a little pause and consider the planet before hitting "buy now" while thinking "return later."