$120BN; The Heavy Costs of Risk Lurking in Your Supply Chain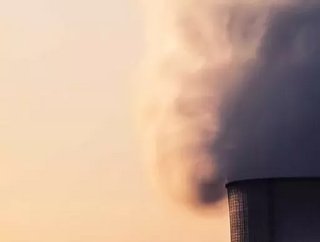 CDP's Global Supply Chain Report 2020 shows the environmental risks that could total $120bn by 2026 that lurk in supply chains...
CDP has released it's Global Supply Chain Report 2020, . Drawing on data from over 8,000 suppliers at all stages of the supply chain that disclose information to CDP through their Supply Chain program the report reveals the immense and still growing costs of environmental threats that lay within corporate value chains.
Within the report, the CDP warns that to remain competitive and resilient, companies must address the environmental risks that lay within their supply chains. It's not enough to simply look at direct emissions and risk the CDP says, to understand environmental impact the entire value chain must be engaged, evaluated and improved upon. 
The report digs into the state of risks in supply chains and the mitigation tactics being used by businesses to tackle them. 
The US$120 bn hit:
Due to environmental supply chain risks, corporate buyers could be faced with $120 billion in increased costs over the next five years. The sectors facing the highest risks are manufacturing ($64bn), food and agriculture ($17bn) and power generation ($11bn.)
The US$1.26 tn impact:
Suppliers reported a total revenue impact of $1.26 trillion is expected over the next five years due to climate change, deforestation and water insecurity.
Although supply chain emissions are shown to be, on average 11.4 times higher than operational emissions, companies are lagging on cutting back on the emissions that lay within their supply chain. Only 37% of suppliers reported they are engaging with their value partners to cut emissions.
The good news? "In aggregate, suppliers undertook activities reducing GHG emissions by 619 million metric tons and saved US$33.7 billion in the process."
On the high stakes supply chains are facing, Sonya Bhonsle, CDP's global head of value chains said, "With $120bn at stake, addressing environmental risks through supply chain engagement is vital for companies to be competitive and resilient in the changing market. Leading companies that address these risks will benefit from lower costs and better reputations.
"This gives them a more competitive edge today and helps them become more resilient for the economy of tomorrow. Meanwhile, laggard companies risk being left behind. As the climate and ecological crisis worsens and the economy shifts, it's essential for both business and society that we have a Green Recovery from Covid-19 and build back better. Smart business procurement is key to that transition."