Diversity, Equity, and Inclusion with the Supply Chain Queen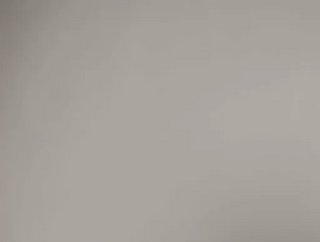 Sheri Hinish, also known as the Supply Chain Queen, shares her thoughts on the future of work, diverse hiring and creating inclusive cultures
Sheri Hinish, aka the "Supply Chain Queen", considers herself a Rebel and eternal student who loves bringing out the best in people and building back better in supply chain transformations. In her current role, she is a senior leader supporting IBM's Global Supply Chain Transformation teams with a focus in Sustainable Supply Chain, Omni-Channel, and innovation.
She has been recognised as a 2021, 2020 & 2019 Supply & Demand Chain Executive "Pro to Know," the "People's Choice 2020 Global Woman in Supply Chain Leader," Corporate Vision Excellence award recipient for "2020s Most Influential Leader in Supply Chain & Technology."
Hinish is also a Masters Candidate at Harvard University with an emphasis in Sustainability, is certified in Corporate Sustainability & Innovation by Harvard University and Organizational Leadership by Cornell University and holds two credentials from Rutgers University with highest distinction (Beta Gamma Sigma), an MS in Supply Chain Management, and a Mini-MBA, in Digital Supply Chain. But we're not done yet. She also holds a BS in Business, Supply Chain Management (Summa Cum Laude) from the University of Maryland and is a licensed IBM Design Thinking Co-Creator, Project Management Professional (PMP), and Lean Six Sigma Greenbelt.
As if that weren't enough, she's also the founder of the Supply Chain Revolution podcast.
In short, the lady has creds. But despite her sweet smile and polished exterior, she is not here to play. Hinish is known for her straight talk. Refusing to pull punches, she "calls 'em as she sees 'em". And she's amassed quite the following because of it. As you may already know, Hinish is a leading advocate for sustainable supply chains and 'supply chain with purpose' across social media and professional networks.
But what surprised me most about the Queen was that supply chain wasn't initially part of her plan. "Growing up, I didn't know anyone in supply chain. Supply chain wasn't a career choice or even part of "my plan". I'd like to say that I found supply chain on my journey, but it was more of a series of things that didn't really pan out and looking back, it was curiosity that fueled the career change for me," says Hinish.
It seems not even the Queen herself stepped into supply chain, but like so many of us, found herself serendipitously there. Something that perhaps will change if she has her way. "I believe supply chains can save the world, and I'd like for supply chain to be accessible as a career path to everyone. When we think about the future of supply chain, it's my hope that women - like my daughter Aryanna – and new generations won't have to endure some of the barriers that many women in our field have faced. One hundred years is too long for gender equality, for access, representation and inclusion."
Supply Chain Digital garnered Hinish's thoughts on the future of work, diverse hiring and creating inclusive cultures. And she had plenty of them.
Hinish on The Future of Work
"The future of work is human, female, diverse, and sustainable, a future that I hope everyone advocates for."
"If you're looking for a recipe, diversity is the first step, but you have to create equitable spaces to get the employee experience right. Trust, fostering belonging, and embracing the very thing that makes us human – our differences and emotional connection through purpose and values. This is the future of work across global supply chains."
"Another one of the biggest changes I see is companies are moving away from cost competitiveness to risk competitiveness, which involves a sea-change in design where organisations' think global but act local.' This involves rebalancing risk where the digitalisation of supply chains can connect operational excellence and sustainability, driving real, measurable progress. Supply Chain organisations are no longer thought of as cost-centres, but foundational to growth delivering new value that forms the basis of trust, transparency, and responsibility for brands."
"This tension between cost and value coupled with the acceleration of digital has forced top leaders to innovate, and supply chains have to connect the dots between social & environmental issues and business solutions where purpose is the great connector. So, transitioning the traditional, linear way of working to a sustainable supply chain or inevitably a circular economy requires a new mindset and an appetite to be business un-usual."
Diverse hiring, Closing the Supply Chain Talent Gap
"Talent is everywhere, but access is not."
Hinish is hugely passionate about that which drives her. Diverse hiring and building 'new collar' alliances with Historically Black Colleges and Universities (HBCUs) is one of those things. Hinish is hugely passionate about that which drives her. Diverse hiring and building a pipeline for "new collar jobs", highly technical roles that don't necessarily require a traditional degree in that field, take intentional action. As careers continue to evolve and new roles emerge, such as supply chain has, hiring for skills will be critical for capturing the best talent. At IBM, our partnerships with HBCUs give the company an advantage for sourcing highly skilled talent in emerging industries like quantum computing.
HBCUs generate $14.8 billion in economic impact annually and graduate 50,000 graduates per year, she says. "I started my academic journey at an HBCU, and when you talk about the talent shortage in STEM and supply chain, undeniably, the nation's HBCUs help to address this need."
"25% of Black Americans who graduate with STEM degrees come from HBCUs (UNCF, 2015). HBCUs are the institution of origin among almost 30% of black graduates of science and engineering doctorate programs yet continue to be under-funded and, frankly, under-engaged juxtaposed with predominantly White institutions when it comes to building pathways in strategic recruiting for STEM and supply chain."
"IBM believes it has a critical role and responsibility in meeting this challenge and in shaping the Black experience in STEM from high school to ascendance in corporate America. Through new collar programs such as P-Tech, Open P-Tech, 21st-century apprenticeships, and our Emb(race) initiative, providing access to STEM education, earn-as-you-learn career experience, and earning an Associate's degree at no cost – these are programs happening right now that create a pathway for hiring into IBM."
"The America of tomorrow will look fundamentally different from today. The economic viability of our world will depend on the choices businesses make about whether all people are able to meaningfully contribute to and participate fully in our economy. Without oversimplifying a very complex transformation of corporate America, leaders should embrace the opportunity that comes from putting racial equity at the centre of its business innovation and growth by doubling down on HBCU pathways for 'new collar skills' in STEM."
Shifting Mindsets and Creating Inclusive Cultures
"I want to talk a bit about how to make diversity, equity, and inclusion real in organisations because there's no shortage of programs and initiatives, but it hasn't equalled more progress. Why? Equity and equality are terms that are often used interchangeably, but they are not the same thing. However, in a diverse workplace where differences exist, people need support in different ways. Equity requires an organisation to acknowledge that everyone has different needs, experiences, and opportunities and respond accordingly," says Hinish.
To that end, she offers us a formula for shifting mindsets and creating inclusive cultures:
Create a culture of intention and insist on making room.
Employers and managers need to take an empathetic and inclusive approach toward their employees.

Encourage flexibility aligned to individuals' personal and professional needs and sponsor the future pipeline of women leaders. Move from a program mindset to a growth mindset where everyone is accountable.

Always ask who's missing in the room. Set rules of engagement and reward/recognise those who drive change.

IBM example: IBM's focusing on empathy through initiatives such as training managers on empathy and mental health awareness; as well as a grassroots, company-wide commitment to respect boundaries when working from home – the IBM grassroots "Work from Home Pledge."
Pair bold thinking with big commitments.
Make gender equality a formal business priority. Drive accountability - with specific, measurable goals across every level of leadership.

Create programs to bring women back into the workplace and invest in the future pipeline with skills programs that make it easier for women to enter high-growth fields.

Reduce the barriers to family-sustaining careers with an emphasis on skills-based hiring over traditional degrees. In North America, IBM has stripped the four-year degree requirement for over 50 per cent of its roles.

IBM examples:

IBM has a Tech Re-Entry Program, a six-month paid 'returnship' for technical professionals who have been out of the workforce for 12 months or longer. So far, 99% of participants have been women. Since the COVID-19 Pandemic, we have seen a 167 per cent increase in enrollment over the previous year.

IBM has also invested in its 21st-century apprenticeship programs, a successful pathway to an in-demand technical career that expands access to individuals with no previous experience working in the technology sector. We have seen first-hand the impact of this program and its ability to position individuals for success in family-sustaining careers. IBM apprentices receive training as cybersecurity analysts, mainframe system administrators, project managers, digital designers, software developers and more.
Apply specific crisis-related interventions.
Benefits like backup childcare support and mental health resources, and flexible work locations and schedules can be key.

IBM example: In the US, four additional weeks of flexible, paid emergency leave that can be used in increments of hours, days or a month-long stretch to care for family members as needed during the pandemic, as well as emergency backup childcare options. In addition, programs to reduce the stigma of mental health issues, plus new mental health resources and benefits like counselling.
Use technology to accelerate performance.
Hardwire fairness into screening, use digital tools for communication and feedback to surface what's working and what's not, and invest in collaborative tools and teaming practices that allow women and men to engage effectively in physical and remote environments even after the pandemic abates.

IBM's Talent Transformation unit can help clients achieve fairness across their talent lifecycle, like talent acquisition or development. We do that by infusing inclusion into core processes, partnering to build a diverse pipeline with programs like P-TECH, and applying data and AI to drive equity.

IBM example: We focus on understanding how women are doing – what they need, through surveys – so that we are designing programs and benefits that support them best. Mini pulses provide data-driven insights on the impact COVID-19 has had on women's careers, as well as how all employees are doing in the face of external and internal issues, such as the pandemic, racial injustice and shifts in business strategy and organisational changes.
Hinish is a vocal leader with heart, championing for the good of our planet and the good of its people. Supply chain with purpose is her mantra. But let us not get it twisted, profits and purpose are not contradictory terms. As the Queen herself says, supply chains of the future empower the human experience, strategically champion stewardship, and create change that is impactful, equitable, viable, and profitable.
Perhaps it's a mantra we should all adopt.