DHL says supply chain must drive move to circular economy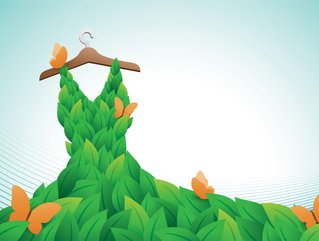 A DHL report on circular economy says sustainable logistics urgently needed in fashion and electronics sectors
If circular economies are to become a reality then supply chain transformation is an absolute must, a DHL report concludes, adding that a change of mindset is most urgently needed in the fashion and electronics sectors.
With governments globally committing to a 2050 net zero carbon emission deadline, the pressure to reduce waste has never been greater, with society and businesses urged to contribute to a more sustainable future.
This is the backdrop to the DHL paper, called 'Delivering on Circularity', which explores how to create circular economies.
"Simply put, circularity is about the 5Rs: Reduce, Repair, Resell, Refurbish and Recycle," says DHL Chief Commercial Officer, Katja Busch. She adds that the transition to a circular economy "is built on the redesign of supply chains".
Innovative logistics key to circular supply
Innovative logistics solutions that can do most to drive circularity, she says.
"They are a key enabler when it comes to optimising production volumes and materials, extending product life cycles, launching novel use models, and developing new solutions for end-of-life recycling," Busch says.
The report stresses that the sectors with the most significant impact on the environmental - and the ones most in need of supply chain innovation - are fashion and consumer electronics.
It points out that 20% of garments produced are never used, and that smartphones are often exchanged after just two or three years. The sectors combined contribute to more than 6% greenhouse gas emissions.
The report says the sectors combined:
Occupy more land than the area of Germany and Switzerland combined
Consume the equivalent of 40% of US citizens' annual water consumption
Generate the equivalent of half of all Europeans' annual waste.
"With 80% of emissions of an average fashion or consumer electronics item coming during production, extending the product lifetime by as much as possible is imperative," says Carsten Lützenkirchen, Senior Vice President at DHL Customer Solutions & Innovation.
Consumers must drive green supply
He adds: ""The shift toward circular consumer behaviours is a critical driver of a successful transition to circularity.
"Consumer behaviours increase the number of goods that flow back into the cycle and signal demand to brands for circular products. And the trend towards more sustainable demand is growing.
"Circular business models not only diversify product and service portfolios but have a positive effect on customer engagement. It's a win-win situation, whereby sustainability drives growth and innovation."
There are signs of change, with some supply chain businesses now tailoring their offering specifically around circularity. One such venture is OnProcess Technology, which helps customers optimise their service supply chains. This is the part of supply that provides services around a product, such as parts and materials, repair and maintenance.
But there is a long way to go, says Oliver Lemanski, CEO of OnProcess: "Since the beginning of time supply chains have been linear - take, make, use and throw away. Bits of kit are manufactured in factories, go through a forward supply chain, are sold through some sort of retail network, then end up in the bin or landfill at the end. It's kept the wheels of industry turning but is now destroying our planet."
OnProcess new face of sustainable supply
The circular supply chain is an antidote to this, says Lemanski, because manufacturers and sellers of products take discarded materials and remake them for resale.
OnProcess, and other businesses like them, are helping change this supply model by working with companies to reduce carbon emissions through the use of data around local tracking, recycling and disposal offerings.
"We can also help them identify waste in the original order," says Lemanski.
DHL has identified key factors along the value chain that it says can speed the transition from supply chains to supply loops.
These include:
On-demand production
Smart product returns
Reusable packaging
New-use concepts
Asset collection and recycling.
As well as these practices, the report also says there is a need to incentivise consumer behaviour around circular initiatives, and also that "collective stakeholder action is needed".
Lützenkirchen says that if stakeholders take on their responsibilities "then circularity can become a reality".
He adds: "While the transition toward circularity is a shared responsibility and effort, logistics players are the natural backbone. Circularity changes the way materials and products move, from a straight line to a regenerative circle, and efficiently managing the flow of goods is what logistics is all about."
Join global business leaders and sustainability experts, who'll be taking meaningful action at Sustainability LIVE - being held at Tobacco Dock, London, 23-24 February 2022. Register your attendance today. Click here to discover more.