Deloitte InSightIQ Reveals Consumer Data Trends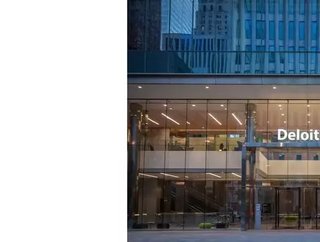 The first three weeks of October potentially set the bar for the holiday season...
's InSightIQ recently published a holiday retail survey for the first three weeks of October, titled "", with the intention of displaying customer behaviour, and specifically how customers may be spending in the coming holiday months by analysing consumer spending data.
The Data
Some of the key takeaways from the report: 
50% increase in online sales during Amazon's 'Prime Day' over last year
Promotions like Prime Day saw an increase of 6% in spending in-store and online
63% increase in website visits during the third week 
47% increase in new site visitors 
The first two weeks saw an increase of 25% and 24% in online sales respectively 
An increase between 10-30% in online sales in the three weeks overall 
Jeff Simpson, leader, InSightIQ, and principal, Deloitte Consulting, elaborates on the outcome of the survey: "The InSightIQ analysis confirms that retailers' strategy to accelerate holiday shopping was successful. During Prime Week, major retailers' online promotions drove the share of digital shopping even higher and helped jump-start the shopping season this year as shoppers purchased items traditionally associated with the holiday season, including toys, games, electronics and sporting goods."
"As the Prime week insights show, consumers continue to value savings and convenience," says Rod Sides, Vice-chairman Deloitte LLP, and US retail, wholesale and distribution leader. "Additionally, consumers are cutting back on the numbers of stores they visit, both virtually or in-person, making mass merchants the most appealing holiday shop."
It comes as no surprise that, in 2020 of all years, online spending would increase dramatically, with families being at home more often, intermittent shop closures across various countries and online retailers offering more deals, with the latter increasing as we near December.
The data shows that the companies that are destined to thrive this holiday season will utilise sales, deals, free shipping and other discounts to expand their customer base and be more appealing to the average online shopper. This may be a trend we see going into 2021, COVID or otherwise, which only opens the door for more competitive delivery services, and perhaps a more technological approach to the end of the supply chain as a whole.