Comfort zones the enemy of sustainability - CIPS economist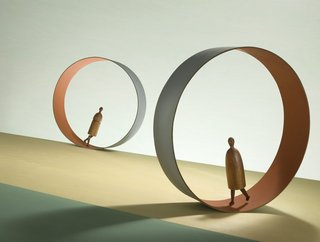 Cranfield economist John Glen tells procurement & supply managers that comfortable routines and relationships are unlikely to deliver sustainability goals
A top economist has warned procurement and supply chain teams they risk letting sustainability targets slip if they fail to break free from comfortable, unchallenging operational behaviours.
John Glen, visiting fellow at Cranfield School of Management, says the phenomenon of "active inertia" – getting stuck in ways of working out of habit – is the enemy of change.
He added that, with procurement and supply chain teams so vital in organisations' drive to net zero carbon emissions, such a mindset is unlikely to result in strategies that addresses important sustainability challenges.
Glen was speaking at the Sustainability Procurement Summit in London, staged by The Chartered Institute of Procurement and Supply (CIPS), the UK-based global professional body.
Glen cautioned procurement and supply chain teams against repeating well-worn operating models, and urged them to review strategies "in light of new challenges".
He added: "The way in which we think about the world strategically does not always evolve to meet the challenge that is in front of us, and our strategic frameworks are not appropriate for sustainability challenges."
Procurement comfort zones 'unquestioning'
He said that there is a fine line between "comfortable" processes and systems that have brought success in the past becoming "routines that we do not want to question".
Such questions are vital, he stressed, "if you're going to address the sustainability agenda".
He added that established relationships within an organisation, and with third parties, can all too easily "become shackles that don't allow you to do what it is you need to do". He said that some of these relationships will need to evolve but that others "will need to be broken, so that you can move on to new relationships".
Glen also warned against values becoming "dogmas we do not question", and said that procurement and supply chain teams must "actively work with the business to use supply chains to meet ESG goals".
He continued: "Procurement has to be embedded in the strategy of the organisation. Procurement has to be involved in the strategic conversation early on if these things are going to be addressed. It is not about bringing procurement supply chain professionals into the conversation after the strategy and organisational development, otherwise our ability to act on these leaders is clearly limited."
He advised chief procurement officers facing resistance from stakeholders to "start small" on sustainability and "demonstrate the benefits to the wider business".
He said: "What you have to work on are people's hearts and minds, and embed values that are aligned with the sustainability agenda.
"That's a long game. That's not a game that's going to be won overnight. When it comes to values and getting people to change to where you want them to be, you have to be really clear about answering the question of what's in it for me," he said.