BMW Group targeting logistics to meet 2030 net zero target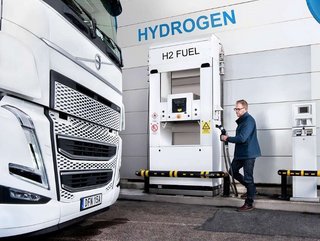 Sustainability through innovation is the BMW Group's ethos when it comes to using logistics to help it along its net zero journey.
Green hydrogen, ultralight packaging from renewable raw materials, and proximity between suppliers & plants are among BMW Group's green logistics measures
Picture the scene: a truck powered by green hydrogen is carrying components that are secured with ultralight packaging made from renewable raw materials. It is also driving along optimal transport routes, and all this with carbon emissions close to zero.
It might sound like some utopian vision of the future but this is what the future of logistics looks like at the BMW Group. Sustainability through innovation is the company's ethos.
Tech innovation is what is helping produce the company's resource-efficient packaging for global logistics and low-emission drivetrains. (A drivetrain is the group of components that deliver power to the drive wheels.)
In recent years, the BMW Group has launched numerous research and pilot projects in these areas, and also embarked on collaborations with service providers in its partner network.
The BMW Group aims to reduce CO2 emissions throughout a vehicle's entire value chain – from resources to recycling – by 40% by 2030.
Logistics plays vital part in any vehicle's value chain
Logistics plays a vital part in any vehicle's value chain, says Karl-Friedrich Koch, who is responsible for all logistics planning at the BMW Group.
"It seamlessly and precisely connects all players involved in the supply and production process via a variety of transport routes," says Koch.
He also points out that carbon emissions are produced throughout this process with:
Intralogistics – supplying plants with parts
Upstream and downstream transport logistics – shipping finished vehicles for worldwide distribution.
He adds: "Logistics is definitely a relevant lever for reducing the BMW Group's environmental footprint, also when considering the entire vehicle lifecycle.

"Carbon-neutral and low-emission drive trains, resource-efficient packaging materials, sustainable and resilient global supply chains and well-organised transportation are the key levers."
In terms of logistics sustainability, location plays a major role for BMW. In addition to local sourcing of materials the company seeks to locate production sites close to where customers for the finished vehicles are found.
Where possible, journeys to supply plants and the markets are carried out by rail, with overseas transport longer by sea.
For shorter distances, within plants or between plants that are close to one another, trucks are used, but only those sustainable drivetrains, including electric motors.
Distances between suppliers & production kept short
Karl Volker Blume, Head of Material Control, Transport & Delivery Assurance at BMW says: "Keeping distances between the supplier and the production plant as short as possible is important for designing sustainable logistics concepts. So, too, is the regional availability of alternative drive technologies and fuels."
He adds: "You always have to take the basic requirements of logistics into account. You have to be able to deliver the right quantity of the right products in the right condition at the right cost at the right time to the right place."
Colleague Eugen Schantini – BMW's Head of Global Vehicle Distribution – also says that, for transporting finished vehicles, "we choose the most efficient method of transport with the best-possible use of capacity and technologies that reduce CO2 emissions across all modes of transport".
He adds: "In this way we are shaping the transformation of the logistics sector together with our transport service providers."